AMAZING THAILAND HOMECOMING GOLF FESTIVAL 2020
Are you Thai and proud of your heritage? Do you live in a foreign country and miss the food, culture and people of the homeland?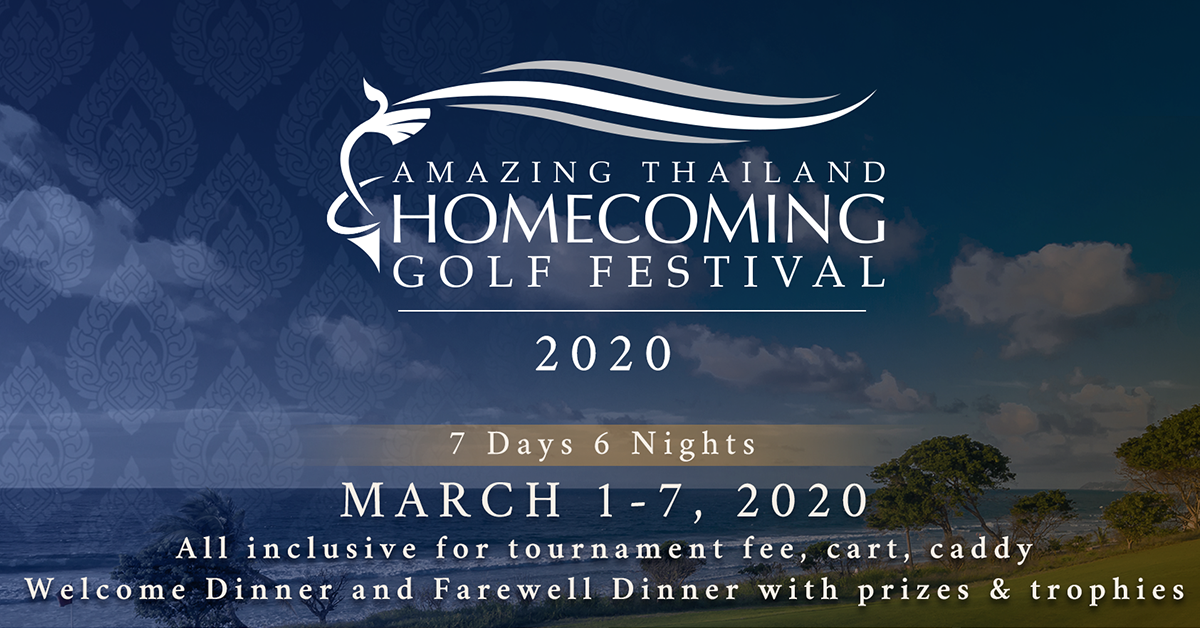 We understand the feeling that has never left your heart, a place we want to return to, a place makes us feel safe, loved and nurtured. We too have felt the same, the urge to come back to our first home Thailand. This is why we have created The Amazing Thailand Homecoming Golf Festival.

The Amazing Thailand Homecoming Golf Festival is a holiday extravaganza built around 4 days golf tournament played along our beautiful country's coast. Your vacation package is not limited to just golf! It includes opportunities to stay at luxury hotels, dine at exotic restaurant and visits to historical sites. We encourage you to bring friends or family along to create long-lasting memories together and to share your love of Thailand.
The Amazing Thailand Homecoming Golf Festival has been organised with the cooperation between The East Coast Golf Courses Management Association (EGA), Tourism Authority of Thailand (TAT) and Singha Corporation since 2017. It is an annual international amateur tournament that includes both singles and team-formats and we're inviting you all to come and represent your respective country and to enjoy the wonders of Thailand together with your friends and family.
We have packages that includes transportation, accommodation and participation in the tournaments with details as follows: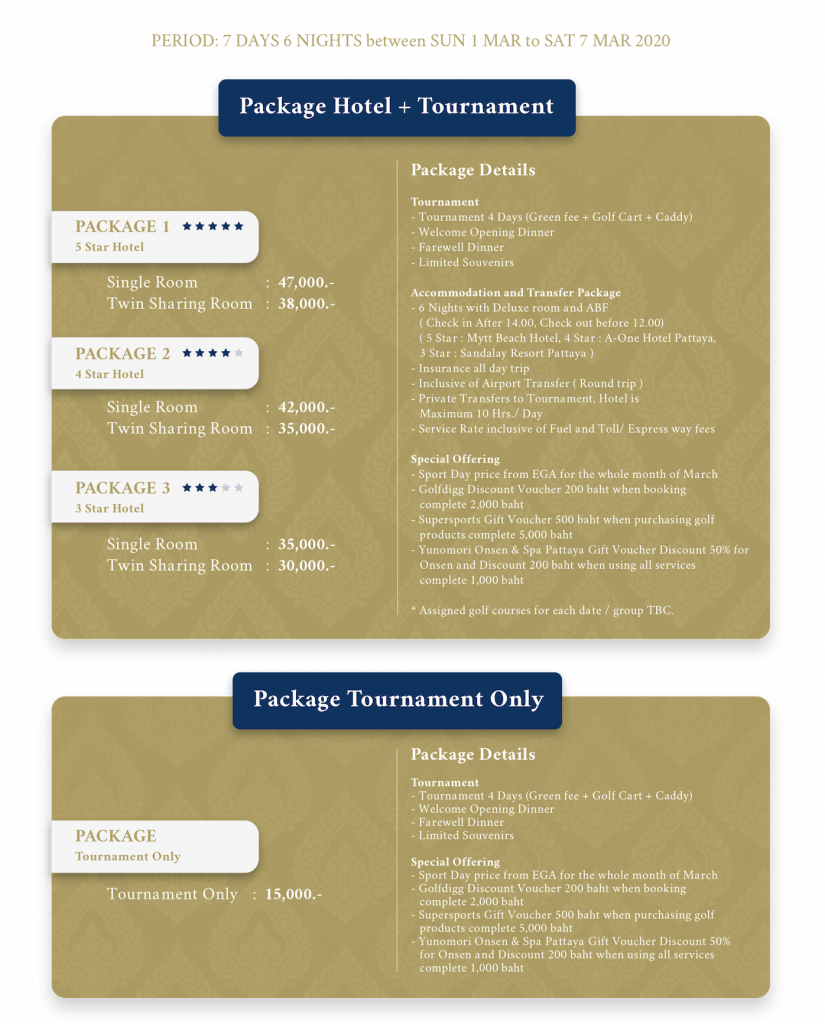 Exclusive Price for TOURNAMENT ONLY Package only at golfdigg
14,000 THB (from 15,000)
Get Your TOURNAMENT ONLY Package >> https://golfdigg.com/tickets/tournaments/amazing-thailand-homecoming-golf-festival-2020-tournament-only?lang=en
---

เรียบเรียงโดย golfdigg

จองกรีนฟี ออกรอบ กว่า 150 สนามกอล์ฟทั่วไทย กับ golfdigg ได้แล้วบนเว็บไซต์
หรือดาวน์โหลดแอปพลิเคชันฟรีได้ที่