Discover the Ultimate Golfing Paradise
Exclusive Discount Code for Singapore Golfers Valued 300 THB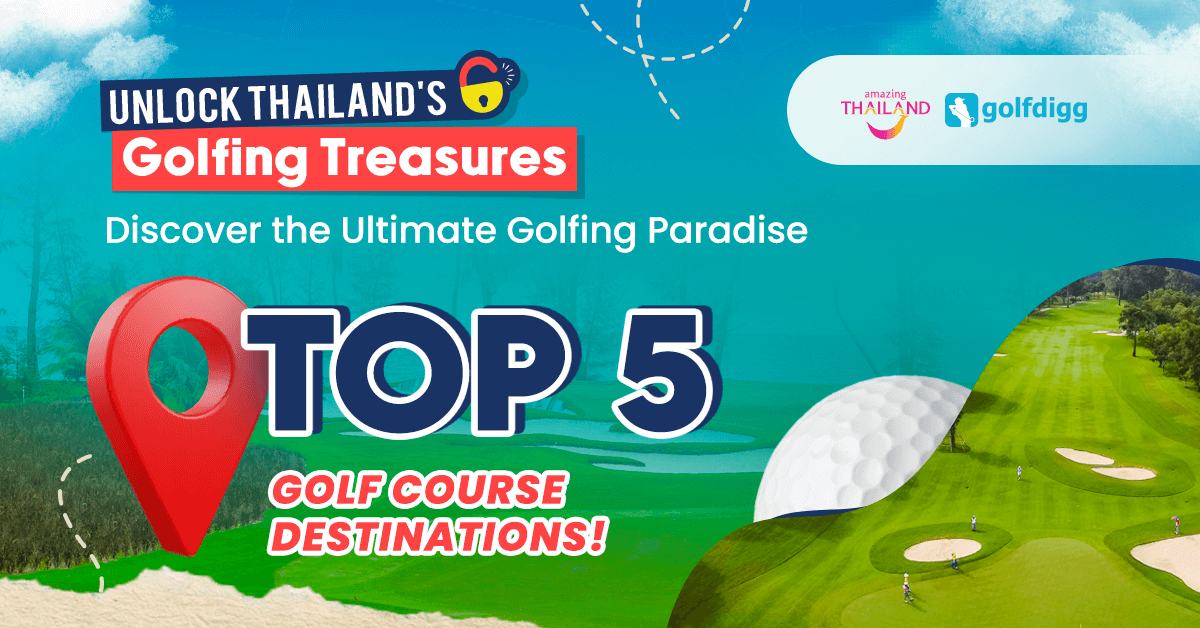 -Calling all Singaporean golfers! Prepare to embark on an extraordinary golfing journey in the stunning paradise of Thailand. We are thrilled to present the opportunity to unlock Thailand's golfing treasures and experience the ultimate golfing paradise.
In this article, we will delve into the top 5 golf course destinations in Thailand, highlighting the unique features of each location. As a special treat for our Singaporean golfers, we will also provide an exclusive discount code valued at 300 THB to enhance your golfing experience in Thailand.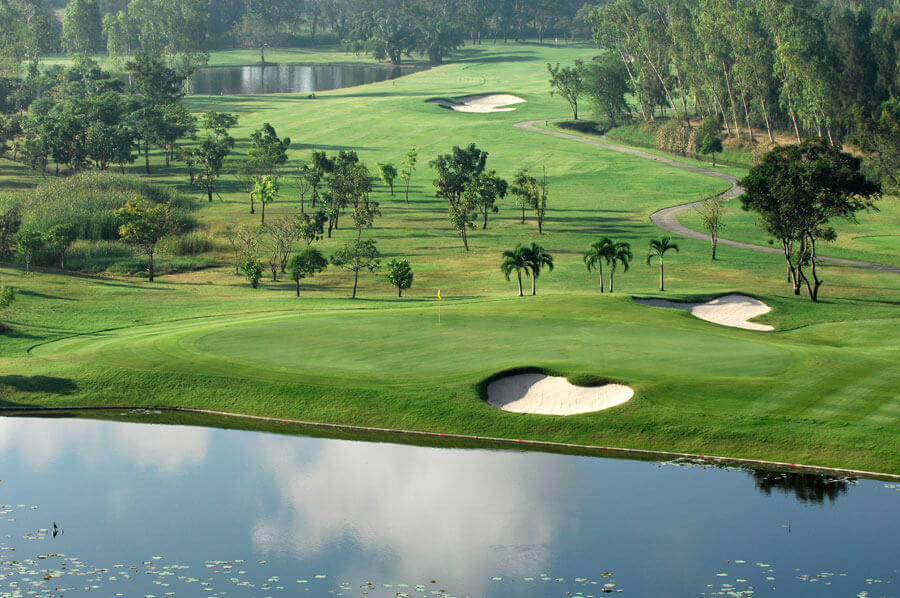 Let's begin by exploring the top five golf course destinations in Thailand, each offering its own distinct charm:
1. Bangkok: As the vibrant capital city of Thailand, Bangkok is home to numerous world-class golf courses. Combining modern amenities with lush green landscapes, you can enjoy a unique golfing experience amidst the bustling cityscape. Take your swings while surrounded by the captivating energy of the metropolis. Recommended golf courses in Bangkok :
– Siam Country Club Bangkok
– Nikanti golf club
– The Royal Gems City Golf Club
– Thana City Country Club
– Muang Kaew Golf Course
– Riverdale Golf Club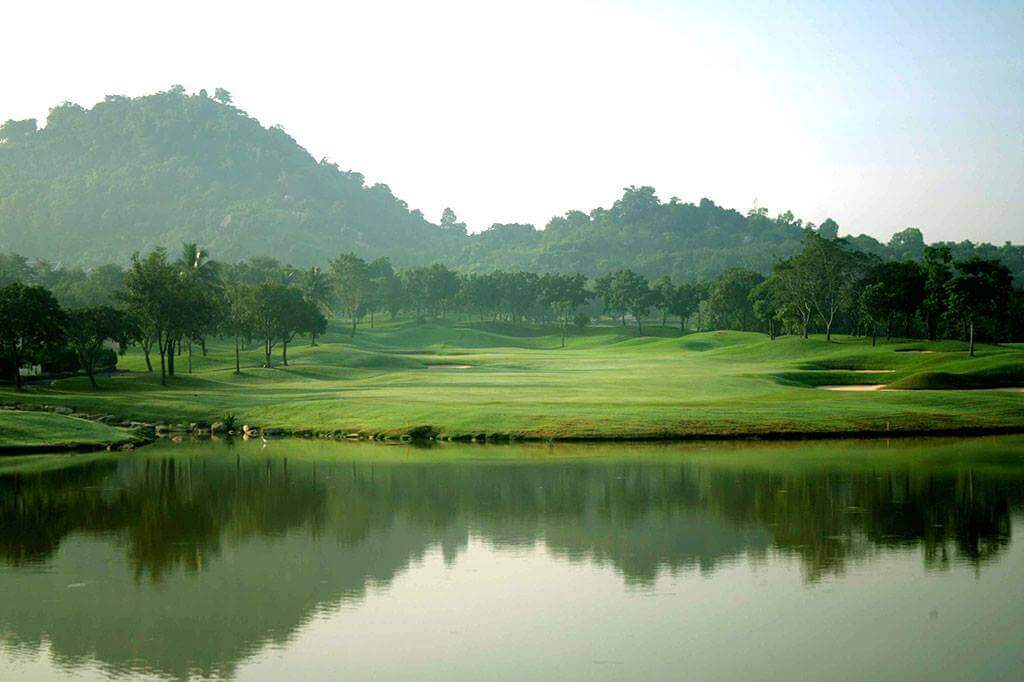 2. Pattaya: Nestled along the picturesque coastline, Pattaya boasts many championship golf courses with breathtaking ocean views. Not only can you indulge in exceptional golfing, but you can also revel in the vibrant nightlife and entertainment options that the city has to offer. Recommended golf courses in Pattaya :
– Siam Country Club Old Course
– Siam Country Club Plantation
– Siam Country Club Rollin Hills
– Laem Chabang International country club
– Chee Chan Golf Resort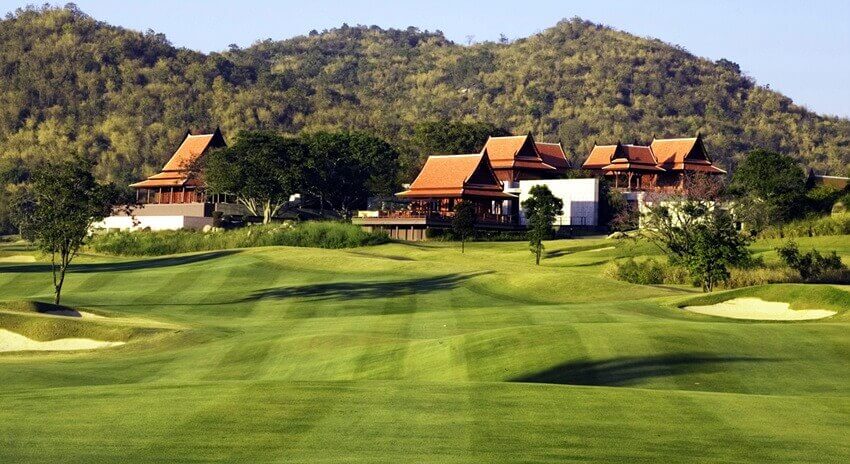 3. Hua Hin: Known as the golfing jewel of Thailand, Hua Hin provides a serene and relaxed golfing experience. Immerse yourself in meticulously designed courses set against breathtaking natural surroundings. With mountains as a backdrop and the Gulf of Thailand as a scenic delight, Hua Hin offers a truly idyllic golfing destination.
Recommended golf courses in Hua Hin:
– Banyan Golf Club
– Black Mountain Golf Club
– Royal Hua Hin Golf Course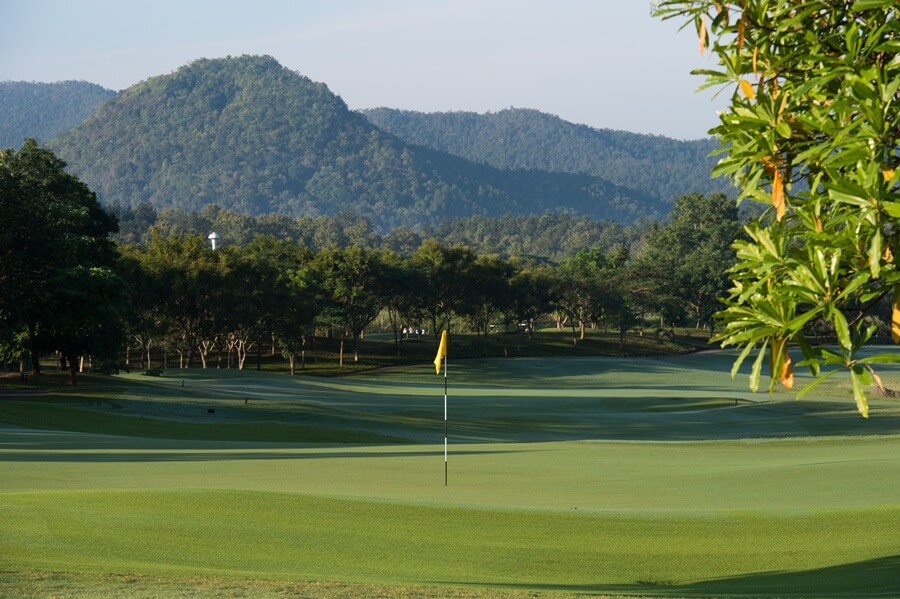 4. Chiangmai/ Chiangrai: The northern regions of Chiangmai and Chiangrai offer a tranquil golfing escape. Enjoy the picturesque landscapes of rolling hills, misty mountains, and charming cultural attractions. These areas are renowned for their serene golf courses that blend harmoniously with the natural surroundings.
Recommended golf courses in Chiangmai/ Chiangrai:
– Chiangmai Highlands Golf and Spa Resort
– Summit Green Valley Chiangmai Country Club
– Santiburi Country Club Chiangrai
– North Hill Golf Club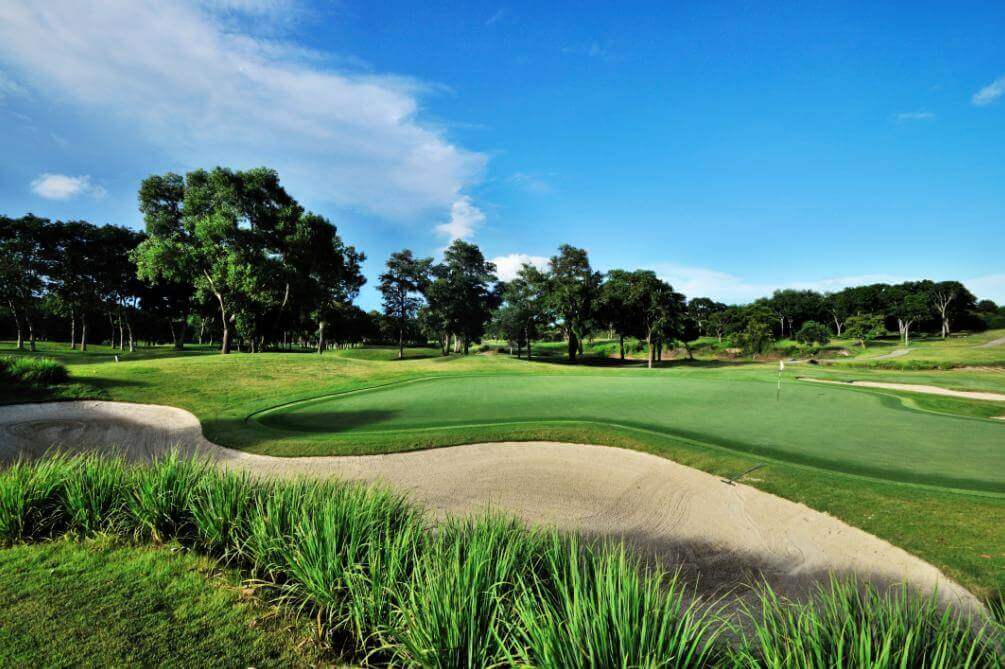 5. Phuket/ Phang Nga: Prepare to be captivated by the tropical beauty of Phuket and Phang Nga, where luxurious golfing experiences await. These regions boast world-class courses designed by renowned architects, surrounded by crystal-clear waters, palm-fringed beaches, and majestic limestone cliffs. Play your best shots amidst this stunning backdrop.
Recommended golf courses in Phuket/ Phang Nga:
– Red Mountain Golf Club
– Loch Palm Golf Club
– Blue Canyon Country Club
– Aquella Golf & Country Club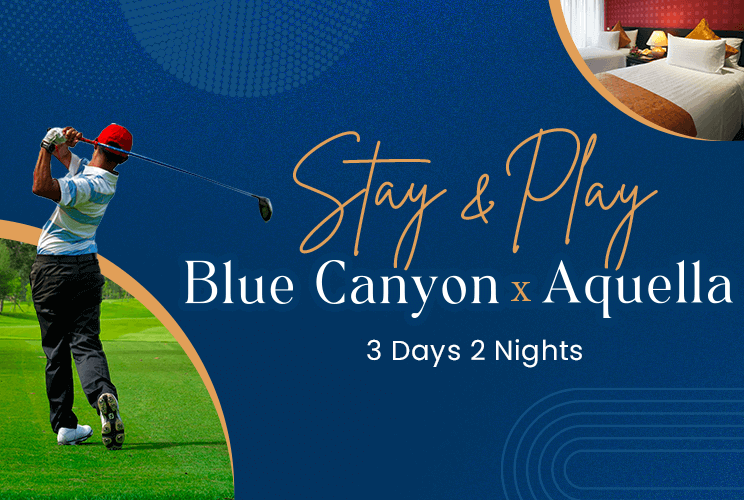 Highlight golf packages from Phuket that are sure to elevate your golfing experience:
1. Blue Canyon x Aquella – 3 Days 2 Nights Stay & Play:
Experience the ultimate golf getaway with 3 Days – 2 Nights of luxury accommodation at BC Lodge, daily breakfast, and enjoy playing 18 holes at the stunning Blue Canyon Lakes course, with green fee, caddie, and golf cart fees included. Plus, explore Aquella Golf & Country Club with another round of 18 holes.
Package information: Click

2. 3 Days – 2 Nights Phuket Stay & Play Package:
Discover the best of Phuket's golfing offerings with this comprehensive package. Enjoy a comfortable 2-night stay at *Hilton Garden Inn Phuket Bang Tao, a top-rated resort, and embark on a golfing adventure, playing 2 rounds of golf at Blue Canyon Country Club-Canyon Course and Laguna Golf Phuket.
Package information: Click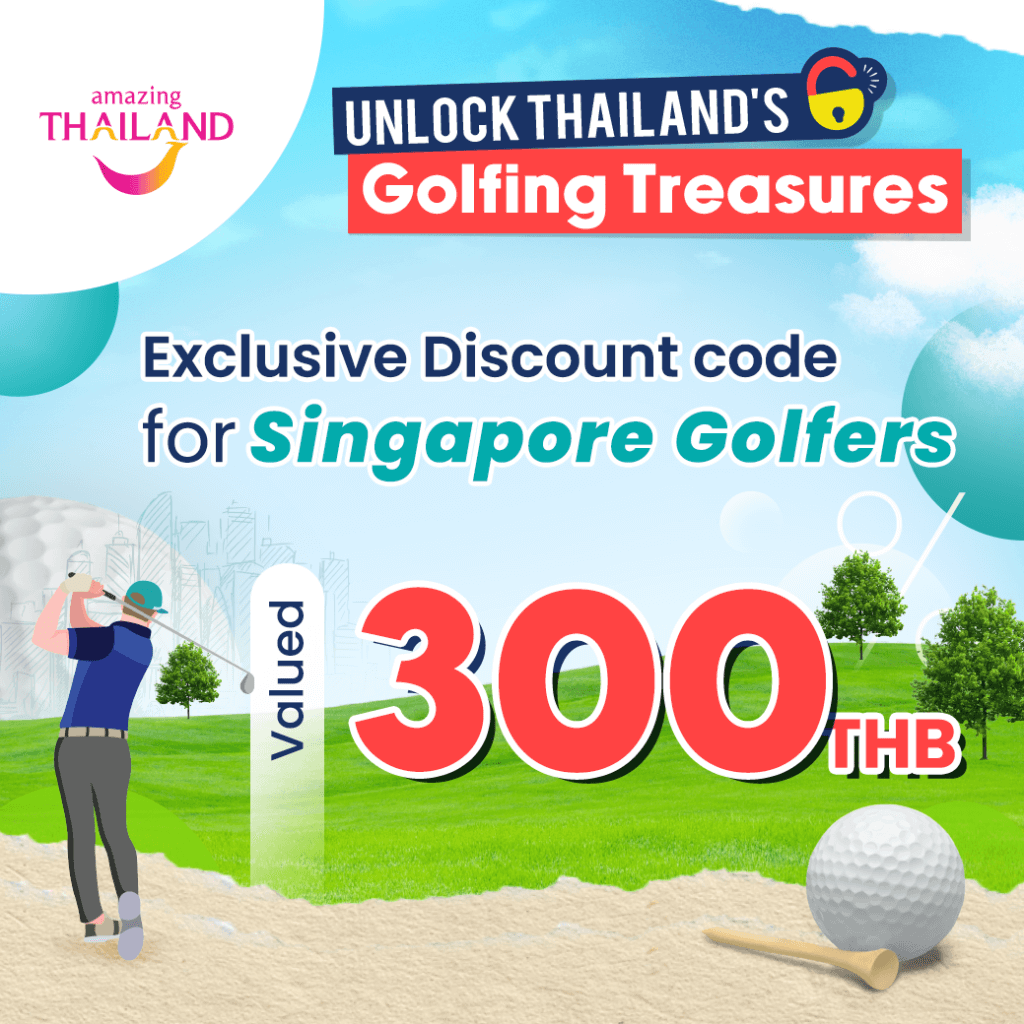 Exclusive Discount Code for Singapore Golfers
To take advantage of this incredible promotion, visit our website at www.golfdigg.com or download the Golfdigg application to book your golfing adventure in Thailand. During the checkout process,
enter the discount code "TATSG300" to enjoy the 300 THB discount.
Hurry, as this offer is available for a limited time from
15th July to 31st August 2023 only!
How to apply a discount code?
---

เรียบเรียงโดย golfdigg

จองกรีนฟี ออกรอบกว่า 150 สนามกอล์ฟทั่วไทยกับ golfdigg ได้แล้ว
บนเว็บไซต์ หรือดาวน์โหลดแอปพลิเคชันฟรีได้ที่