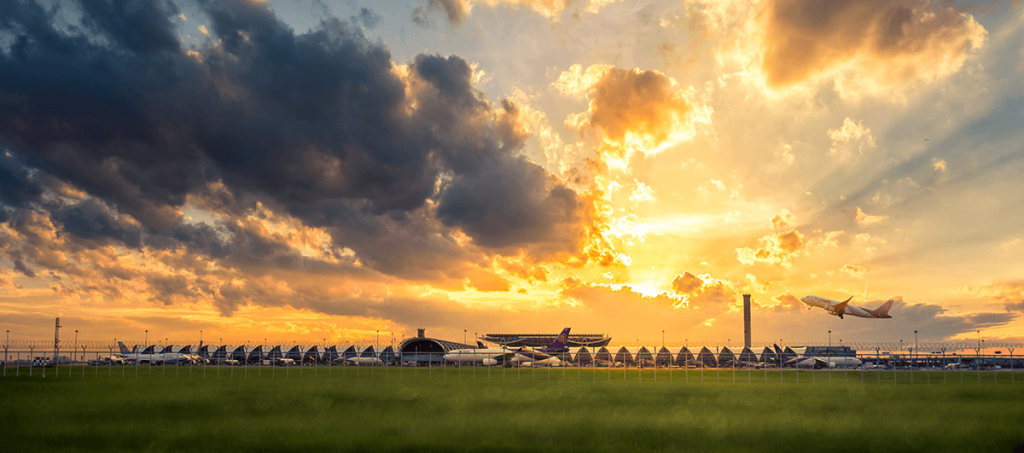 LAKE WOOD LINK, suitable for busy golfers.
(part II)
Previously we already introduced Lakewood Links. Today we'd like to suggest great restaurants and interesting places that you may want to visit finishing up at Lakewood Links.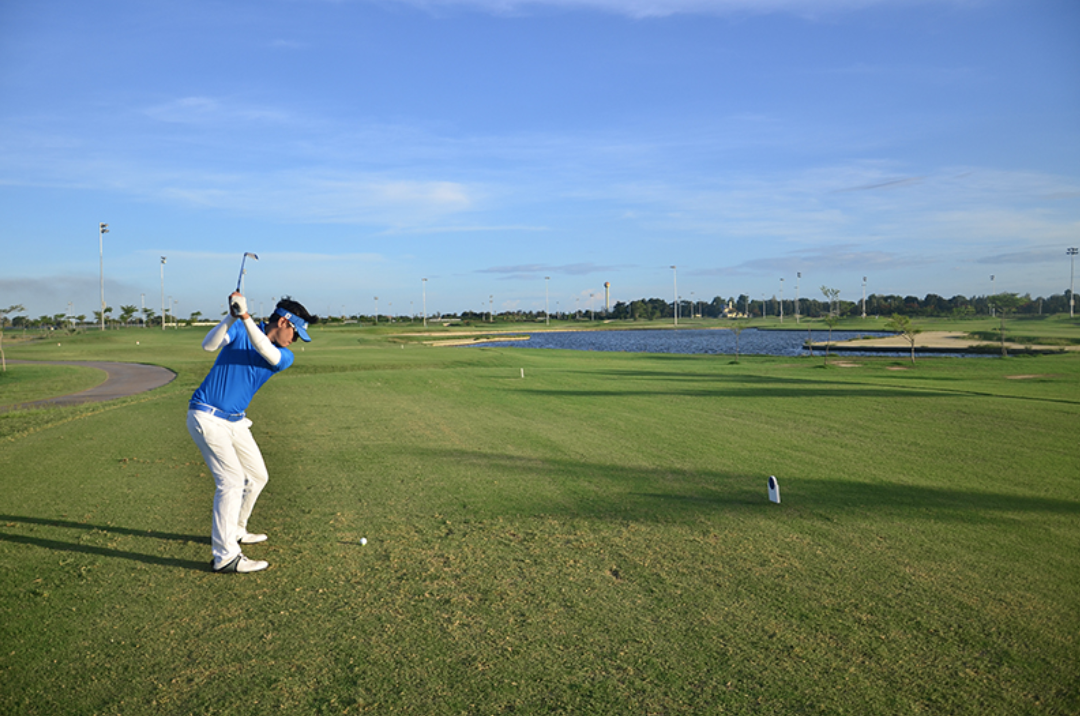 For foodies
If you want to enjoy a meal after golfing, there are plenty of delicious and famous restaurants around Suvarnabhumi airport.
"EAT CRAB & WATCH AIRPLANES" at Koh Lanta Suvarnabhumi
Koh Lanta restaurant is a short distance away from Suvarnabhumi airport, and is perfect for eating out with friends and business partners in a charming and unique atmosphere. Here you may watch the airplanes take off and land while having dinner, which makes this restaurant different. We recommend ordering the crabs at Koh Lanta.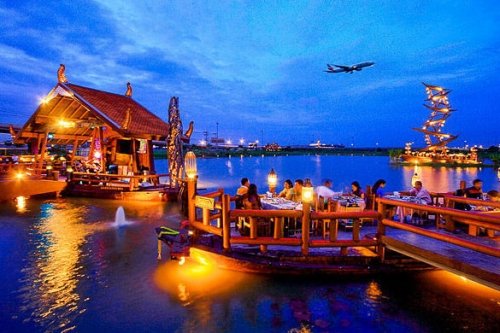 Recommended menu: Hor Mhok Koh Lanta (steamed seafood with curry paste), deep fried fish in fish sauce, spicy oyster salad, and spicy Egg Crab curry, and spicy Sea Crab curry.
Location: 88/11 Ginggeaw Rd, Bang Pli, Samutprakarn 10540
Open time: 16.00-23.59 pm
Telephone Number: 02-738-4811-12
Price: 300-500 per person
The famous roast duck "KHUN SIN PED YANG"
This wonderful restaurant "Khun Sin Ped Yang" is in the Lat Krabang area. Just by walking through the restaurant, you will be surrounded by the sweet smell of honey-roasted duck. The restaurants' secret recipe is guaranteed by many people to be extremely tasty. Crispy duck skin, sweet soft duck meat, and a special sauce poured on the rice, with all these ingredients we can confirm their deliciousness.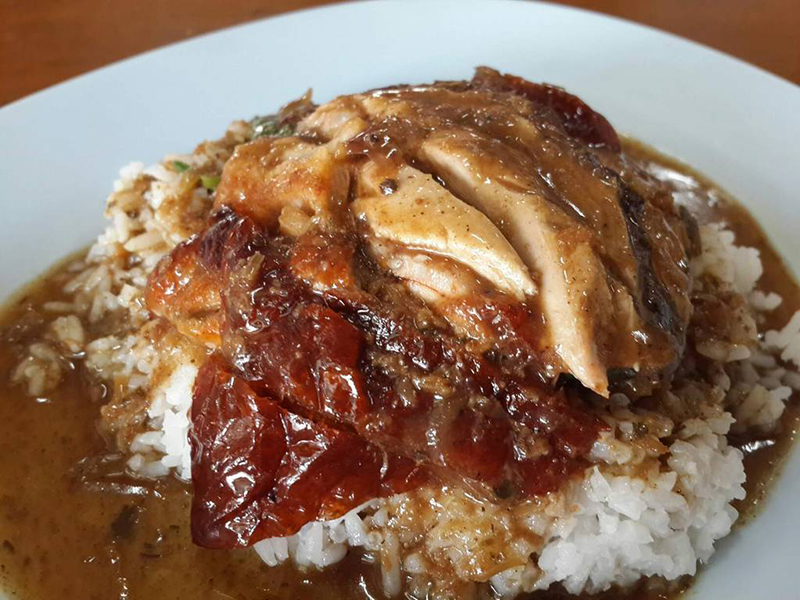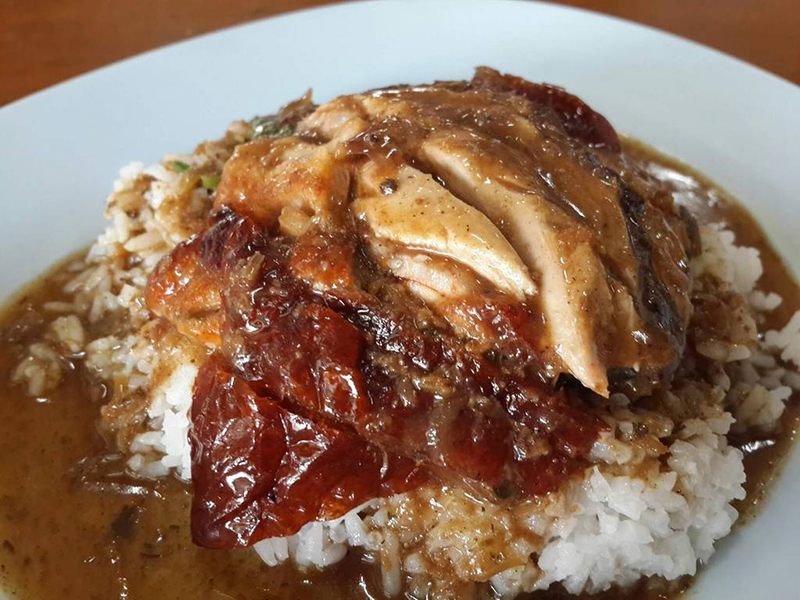 Recommended menu: Roasted duck, special sauce steamed ham with rice, boil chicken with rice, steamed stuff bun, Chinese snacks.
Location: 636/3 Soi Lad Kra Bang7, Lad Kra Bang, Bangkok
Open time: Everyday 07.00-16.00 am-pm
Telephone Number: 02-737-0639
Price: 101-250 Baht
KRUARABIANGNAM
"Kruarabiengnam", a local Thai restaurant is also located on Lat Krabang road. This restaurant serves any kind of Thai food with excellent taste. This place is perfect for the golfers who come to Thailand and want to try the real taste of Thai food. The recommended menu are curry bowl, curry cooked with fried fish or pork served with a spicy sauce and green curry. The restaurant atmosphere is chill and homey, same as eating at your own home.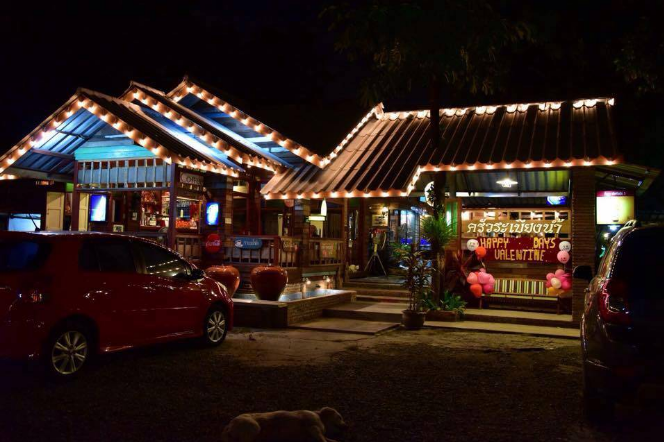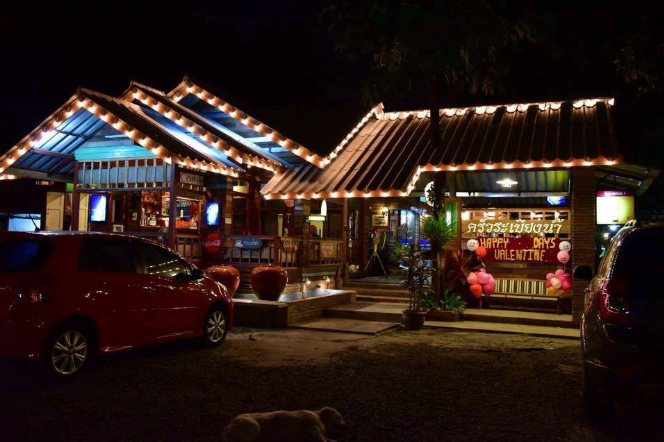 Location: 1107 Onnut –Lad kra bang Rd, Soi Lad Kra Bang 5/2, Las Kra Bang Bangkok 10520
Open time: 10.00-23.00 am-pm
Telephone Number: 080-968-1999, 02-734-4585
Apart from these restaurants, there are also several interesting places to visit such as the crocodile farm in Samut Prakan.
Crocodile farm in Samutpakarn
The crocodile farm in Samut Prakan is the biggest crocodile farm in the world. Every day there are crocodile shows and elephant shows which are some of the most visited tourist attractions.
Location: 555 m7 Tai Ban Rd, Mueng Samutprakan, Samutprakan 10270
Open time: 07.00-18.00 am-pm
Telephone Number: 02-703-4891-5/ 02-703-5144
MEGA BANGNA Shopping City
This is an option for golfers who would rather go shopping. Mega Bangna is an enormous department store and may be South East Asia's first horizontal department store. This shopping mall provides every types of product, services and entertainment for the whole family. You can enjoy more than 400 lifestyle shops, famous restaurants and even has a free car park. Do you need brand clothes, watches, accessories and bags? Try going to Mega Bangna.

Location: 39 m6 Bangna-Trad Rd, Bangkaew, Bang Pli, Samutprakan 10540
Open time: 10.00-22.00 am-pm
Telephone Number: 02-105-1000
---

เรียบเรียงโดย golfdigg

จองกรีนฟี ออกรอบ กว่า 150 สนามกอล์ฟทั่วไทย กับ golfdigg ได้แล้วบนเว็บไซต์
หรือดาวน์โหลดแอปพลิเคชันฟรีได้ที่