Enjoy golf @LAKE WOOD LINK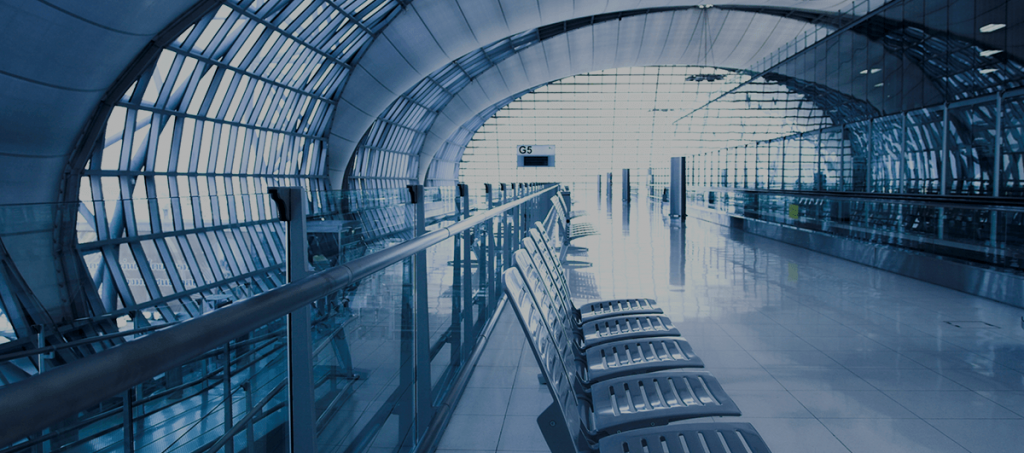 LAKE WOOD LINK,

suitable for busy golfers
.
For the golfers who don't have much time but still want to play golf, we would like to introduce the golf course near Suwannabhumi airport. There are a plenty of golf course that close to the airport and today golfdigg journey will suggest only "Lake Wood Link".

Let's find out more about Lakewood Links
Lakewood Links golf course is an international standard competitive golf course with 18 holes and 72 Par. It is the second course located next to Lakewood Country Club.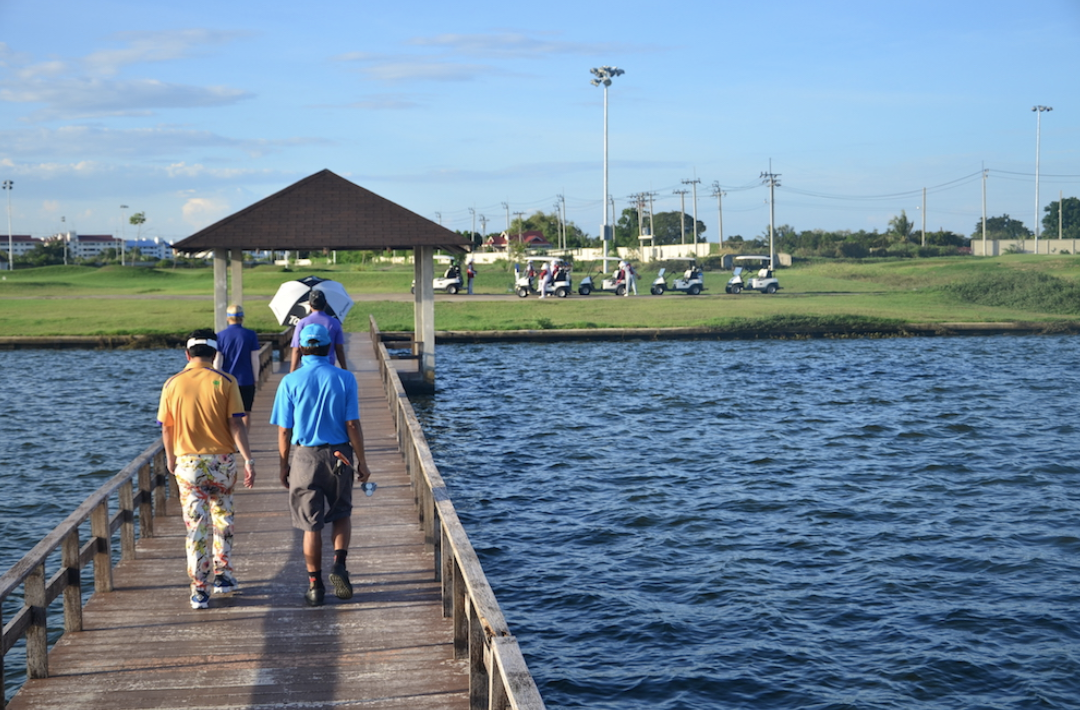 " Lakewood Links is just 20 km away from Suvarnabhumi airport so it takes around half an hour to get there. "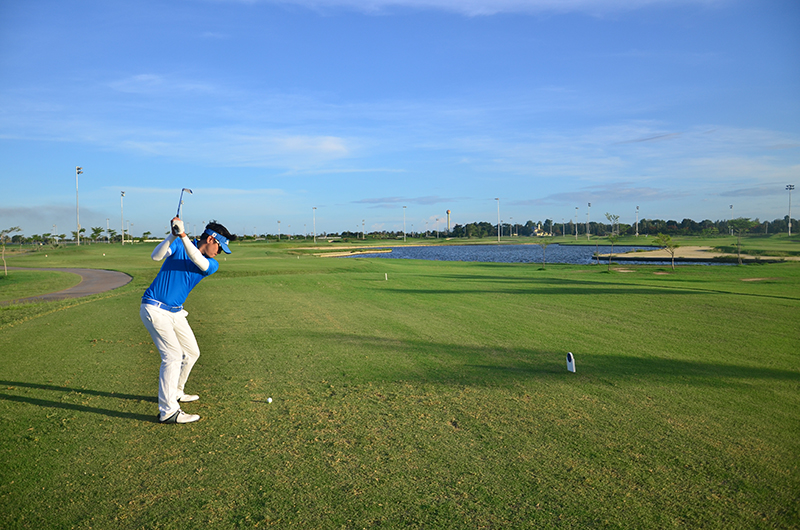 The name of Lakewood Links was influenced by its environment since it shows the features of "Links" that are full of lakes and sand dunes so golfers will feel like they are golfing along the coast. Likewise, the golf course area was lifted higher up and is impeded by various sizes of lakes including the huge green and the water obstacle.
The signature Hole "Crab" and "Star fish"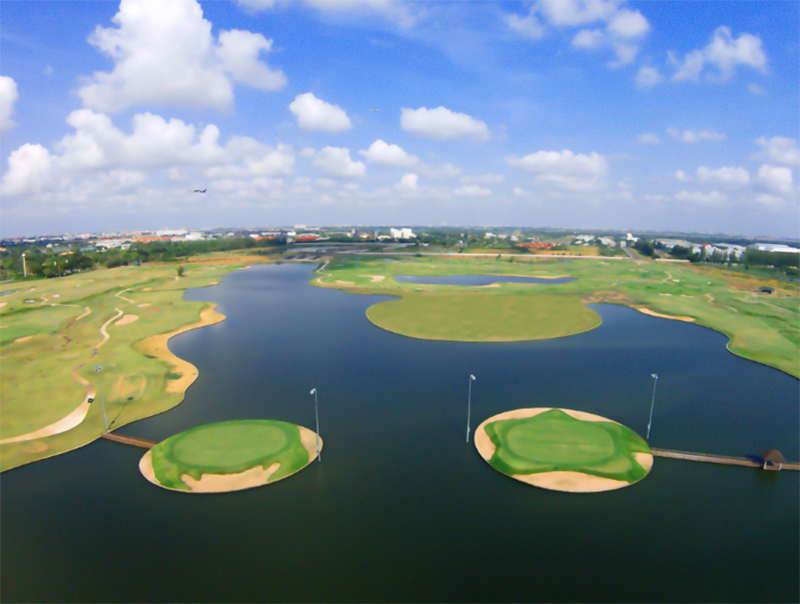 The remarkable unique feature of Lakewood Links are the signature hole par 3s (hole 8 and 16) of which the 8th hole is named "Crab hole" due to the greens similarity to crabs as well. The same goes for hole 16 which is similar to a a starfish with a 5 v-shaped projections, so it's named "the starfish hole". Playing these both holes, golfers need to be careful since the green is surrounded by water.
" Lake Wood Link is the only one golf course that both signature holes share the same black pin. "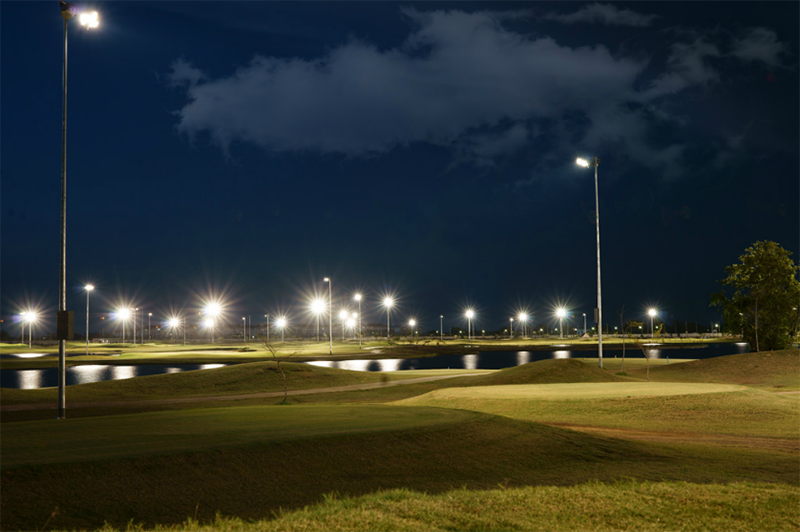 Day and Night golf
Apart from golfing in the daytime, Lakewood Links golf course also open in the nighttime so it is convenience for golfers who want to play at night. The whole course is beautifully lit up by the floodlights, so you wqwswill experience the night ambience of playing golf which is completely different from the daytime.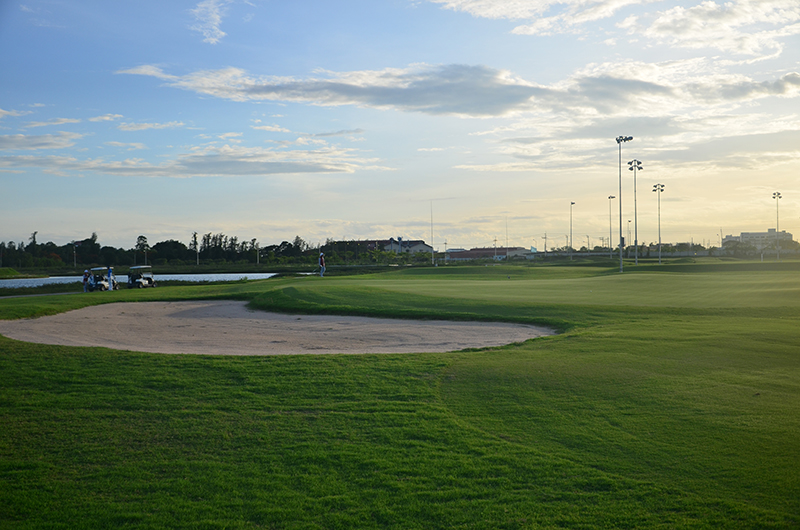 ---

เรียบเรียงโดย golfdigg

จองกรีนฟี ออกรอบ กว่า 150 สนามกอล์ฟทั่วไทย กับ golfdigg ได้แล้วบนเว็บไซต์
หรือดาวน์โหลดแอปพลิเคชันฟรีได้ที่