Drop Dead Delicious! 6 Restaurants Near Siam Country Club You Should Never Miss
Since the HONDA LPGA THAILAND 2018 already started, we know many of you have already saved the date to see the match.
But besides watching super-duper swings, why don't you hang out a bit since you're gonna be in Pattaya? Well, we collected some great locations for you here.
Ready to rock the road? Hop in & Go go go!
1. Loaf Bakery & Café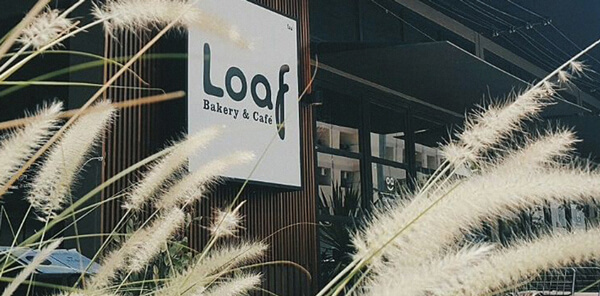 Nothing blows you away like the smell of freshly-made bakery after watching a special match all day long. If the scent of bakery and pizza are kinds of your 'aroma', don't miss this menu — the Gourmet Pizza.
It's a crunchy thin pizza pan with an explosion of delicious ingredients which is a secret recipe created by Khun Cake B5 who spent about 30 years of her passion about a bakery in over 20 countries, and 9 months working on this pizza recipe. Gourmet Pizza is, undoubtedly, guaranteed by Pattaya City Expats Club the #1 favorite! On the other hand, if you're more like a sweet tooth, you'll find yourself lost in a sea of cakes at this cafe. The dessert we recommend is Pastel Crepe Cake. It's a soft colorful crepe cake with delicate cream and sweet-n-sour strawberry sauce layering creating such a perfect mix of flavors. Sounds premium, right? But the price is super lovely!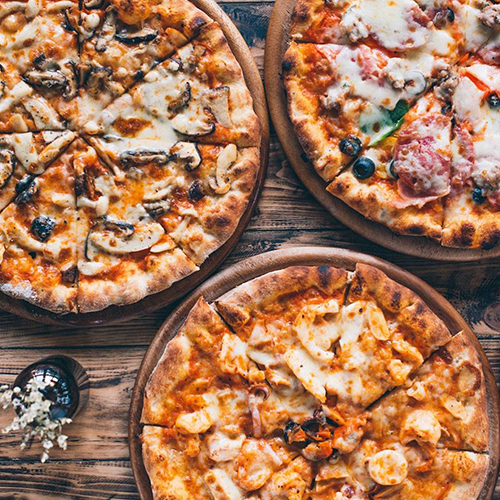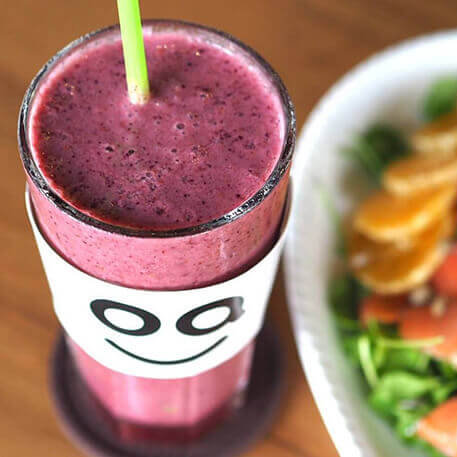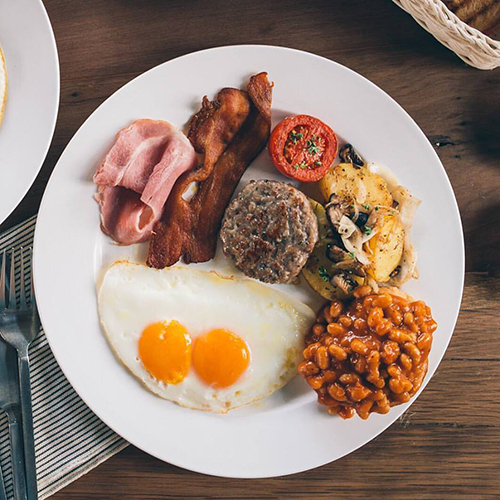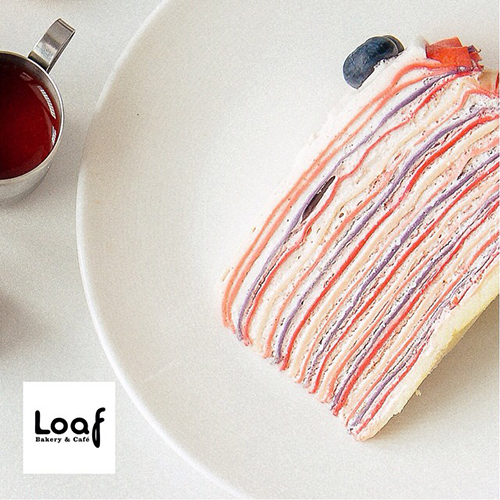 PHOTO : www.facebook.com/LoafThailand
---
2. Yum-Yum Kitchen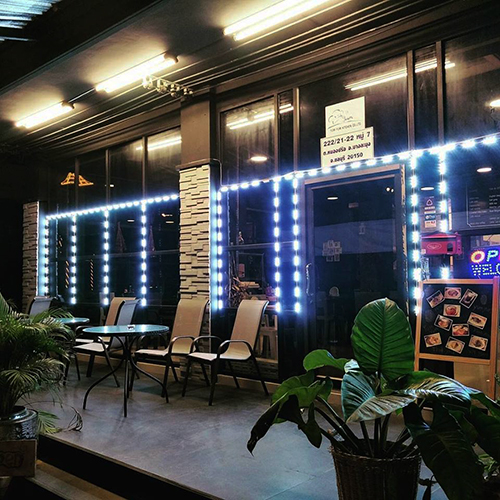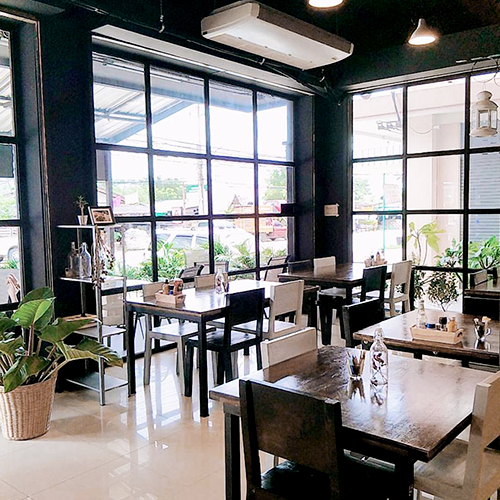 This restaurant has fabulous flavors waiting for you! Especially if you're a fan of Bulgogi, Korean grilled meat on a barbecue griddle, Yum-Yum Kitchen is totally a must. It serves quality melt-in-your-mouth sliced pork, together with mushrooms, veggies, and rich-flavored soup.
Its sticky rice is soft yet chewy, going really well with Spicy Potato Stew and pickled cucumbers. Oh, but if you're not into Korean dishes, don't skip just yet. This place also serves western menus like sandwiches, burgers, spaghetti, and pasta. So if you're looking for a beautiful place with amazing foods, don't forget to stop at Yum-Yum restaurant, because this is the place where everyone keeps coming back for more!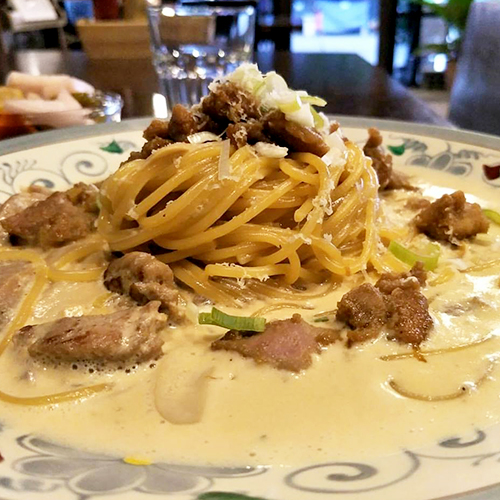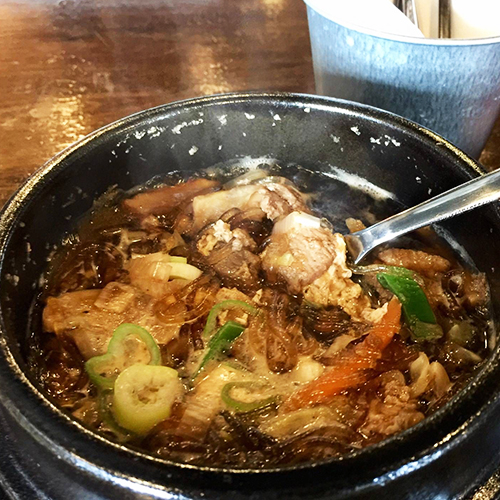 PHOTO : www.facebook.com/nongbistro

---
3. Nong Bistro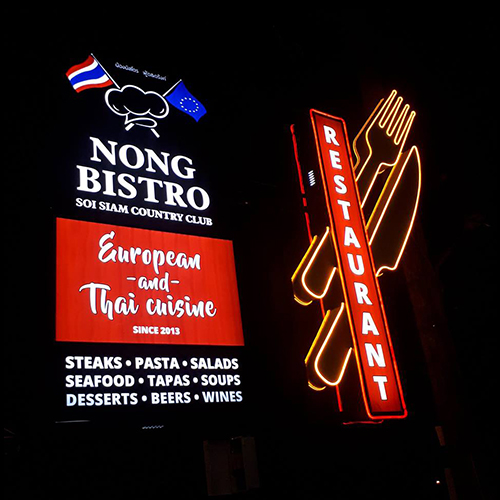 Is your tummy longing for international food? We know one place near Siam Country Club that'd be perfect — Nong Bistro.
This place has every cuisine you need: Thai, Italian, or French. It's all ready to be served on your table in such fun and cool ambience of the restaurant. The famous dish you should try is Roasted Duck Red Curry. It is rich in flavors, with delicate pieces of duck and various loads of fruits like grapes and pineapples. Believe me, this soup is so delicious that you won't be able to stop eating. And when having it with rice…mmm, heaven on earth it is!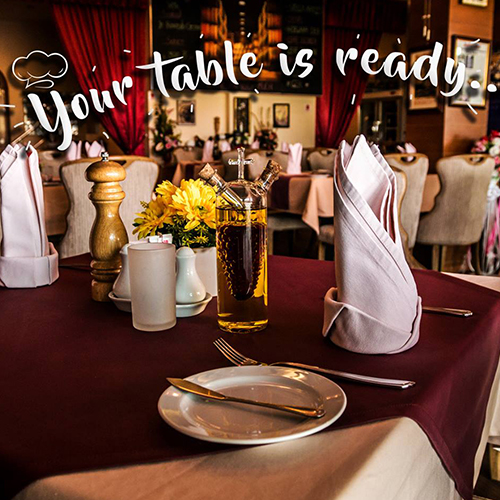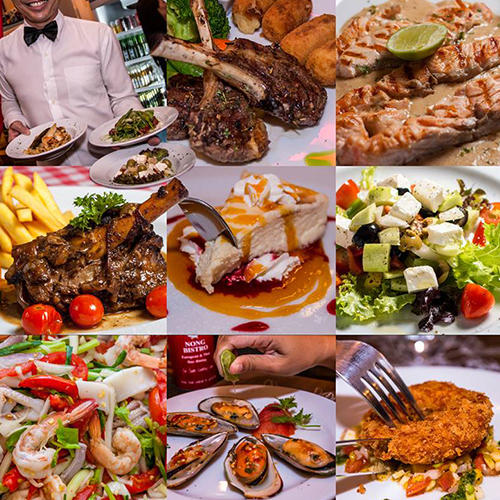 PHOTO : https://www.wongnai.com, www.facebook.com/Yumhouse0158

---
4. Mum Aroi Restaurant

This seaside restaurant with its chilling vibes and delicious dishes will make your meal better than ever! There are both indoor and outdoor areas to meet your moods. If you want to take a breath of sea breeze, you can sit outside. If you want some more privacy, the inside is great. And if you're a huge family or group, there are also VIP rooms for you.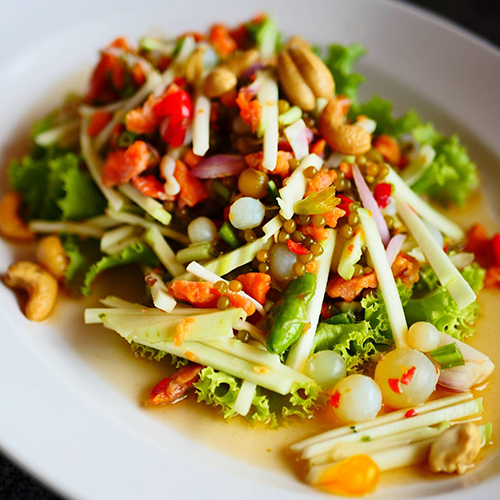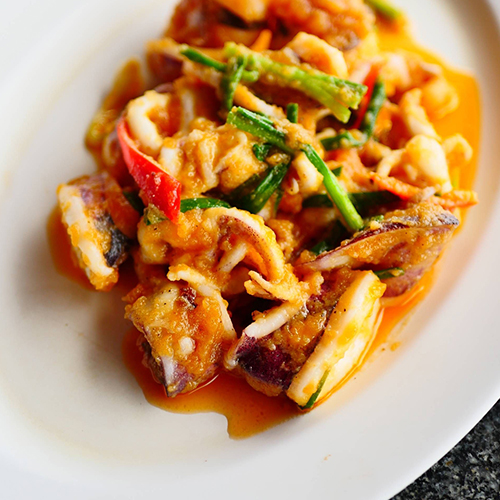 The must-try menus of Mum Aroi Restaurant are, of course, seafood dishes. You could try Crab Curry. This dish is a freshness & sweetness load of crab, excellently cooked with rich spices. Or if you're dying for some heat, try Thai Shrimp Paste Fried Rice With Scomber. It's a dish of fried rice perfectly mixed with secret recipe of Thai Shrimp Paste. Its strong smell and flavors make this dish totally irresistible for everyone, especially when eating together with boiling-bubbling Sour Curry With Giant Catfish eggs. And when chewing the eggs… mmm you'd be in ecstasy!
PHOTO : Ton_EatReview on www.wongnai.com
---
5. EL Greco Greek and Mediterranean Restaurant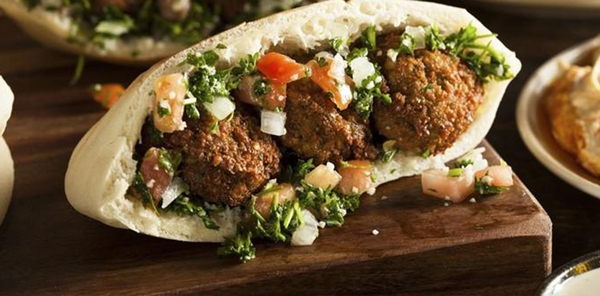 Another restaurant with extremely nice ambience we want to recommend is El Greco. It is a perfect place to bring your someone special for a romantic dinner in a garden. El Greco serves International, Mediterranean, Italian, and Thai dishes. Even though it's a newly-opened place in Pattaya, but its foods are legend! You'll be pleased with its variety of Southern European menus, which taste so authentic because they use only fresh, quality ingredients.
The recommended dish is Suvlaki, a chicken or pork wrapped in pita bread, served with french fries and Greek-style sauce. And also Greek salad, pasta, burgers, and many more! If European food is really your thing… you need to check El Greco out real soon!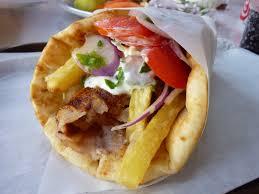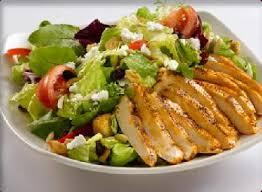 PHOTO : www.elgreco-pattaya.com
---
6. C CAT CAFÉ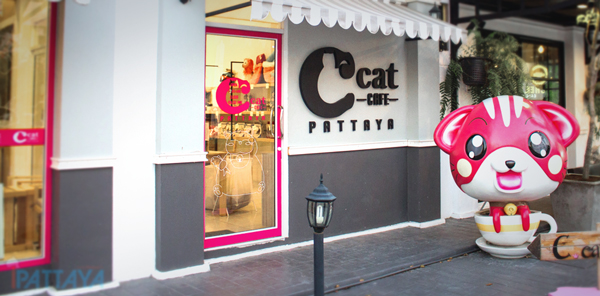 Alright, having read to this part, we know sometimes you're only craving for a small bite…so here's the cafe you'll love. Let's sip some tea or coffee while watching a cute load of kitties running around at C CAT CAFÉ.
This place has yummy desserts and drinks to freshen up every…#catslave. Oh and by the way, though this place is a cat cafe, we guarantee that it's super clean you won't swallow any cat fur from foods or drinks. So if you want to enjoy tasty bakery, play with lovely cats, and take cute photos… make sure you have C CAT CAFÉ's location saved!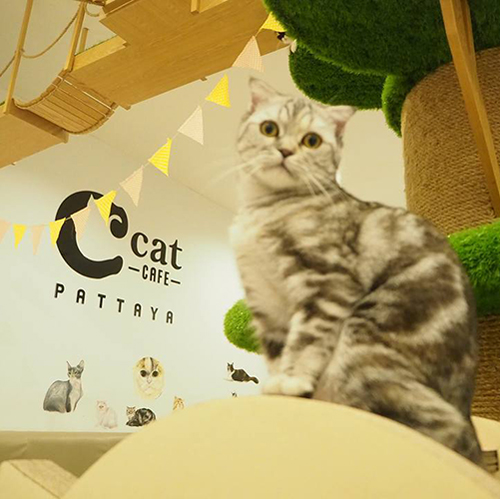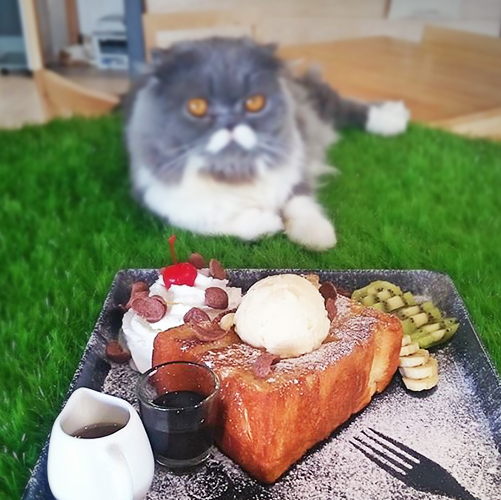 PHOTO : ipattaya.co, www.facebook.com/C-Cat-Cafe-Pattaya
---
Written by golfdigg
Follow golfdigg on other channels
Follow us on
Facebook: golfdigg
LINE: @Golfdigg Official
Youtube: Golfdigg

จองกรีนฟี ออกรอบ กว่า 150 สนามกอล์ฟทั่วไทย กับ golfdigg ได้แล้วบนเว็บไซต์
or download Golfdigg for FREE here!