Play A Round Just Like In England And Experience Design Excellence at 'The Vintage Club' @Bangna-Trad
Whenever talking about pleasant golf courses with outstanding design in Bangna-
Trad area, there's no way The Vintage Club isn't included in the list. Like any other
standard courses, The Vintage Club consists of 18 holes, but what makes this place
outstanding is its nature design—rolling terrain—which allows golfers to show off
and enjoy even more.
This course challenges and attracts all players at any skill
levels, a beginner, an intermediate, a pro.
And today, please follow Golfdigg, and we will show you what's so exceptional
about this course!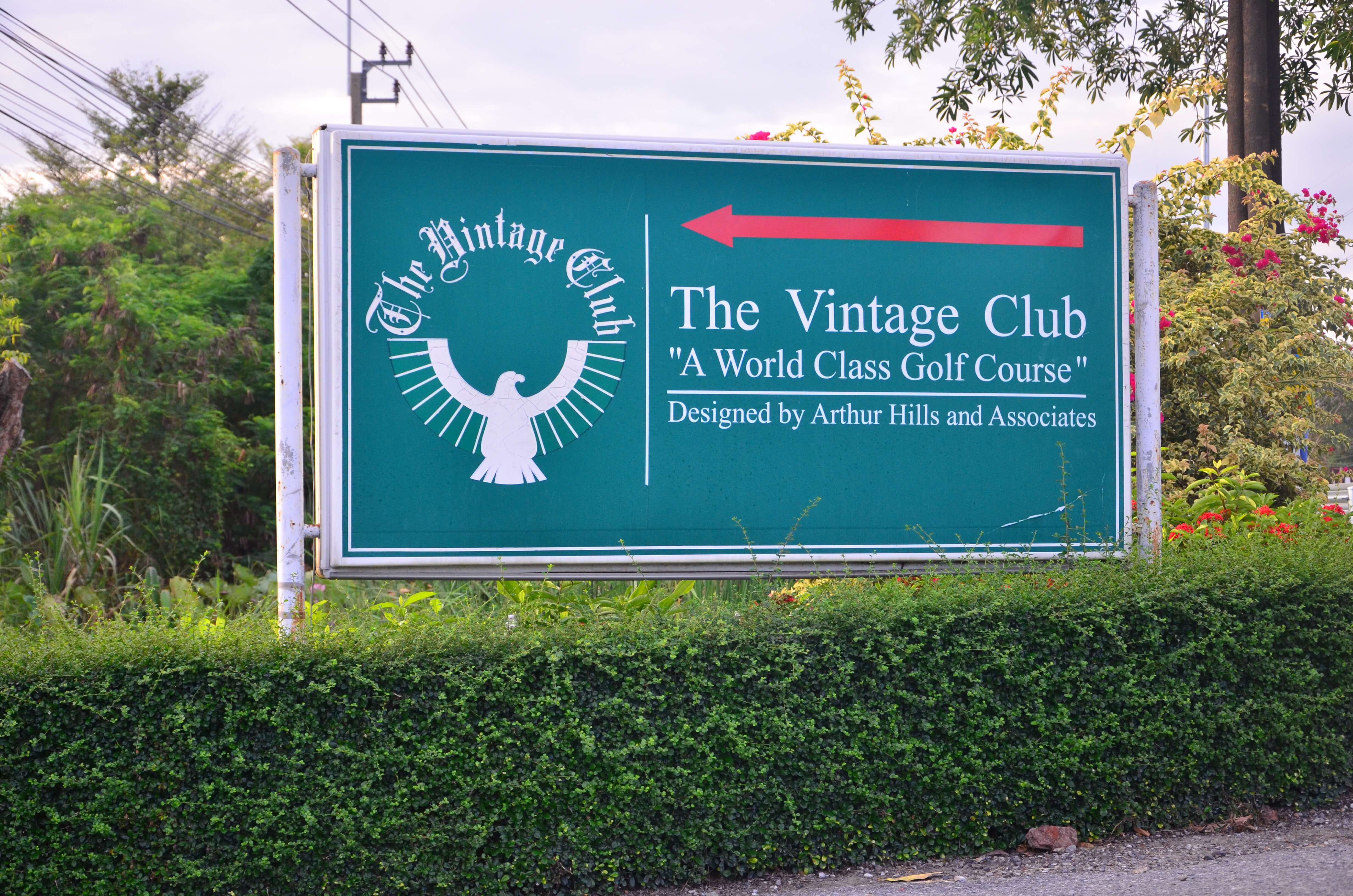 After taking the Bangna-Trad Road, once you've reached the 27th kilometer you'll find The Vintage Club golf course located just around the corner.

Oh, but for the newcomers who want to drive to this course, please take note: "Carefully look for The Vintage Club sign on the left side of the road or you might unintentionally pass the entrance." It could be a little tricky to find because of its shady abundant trees along the road.

Well…come and you'll see what I'm talking about.
This place is just incredibly shady and full of green.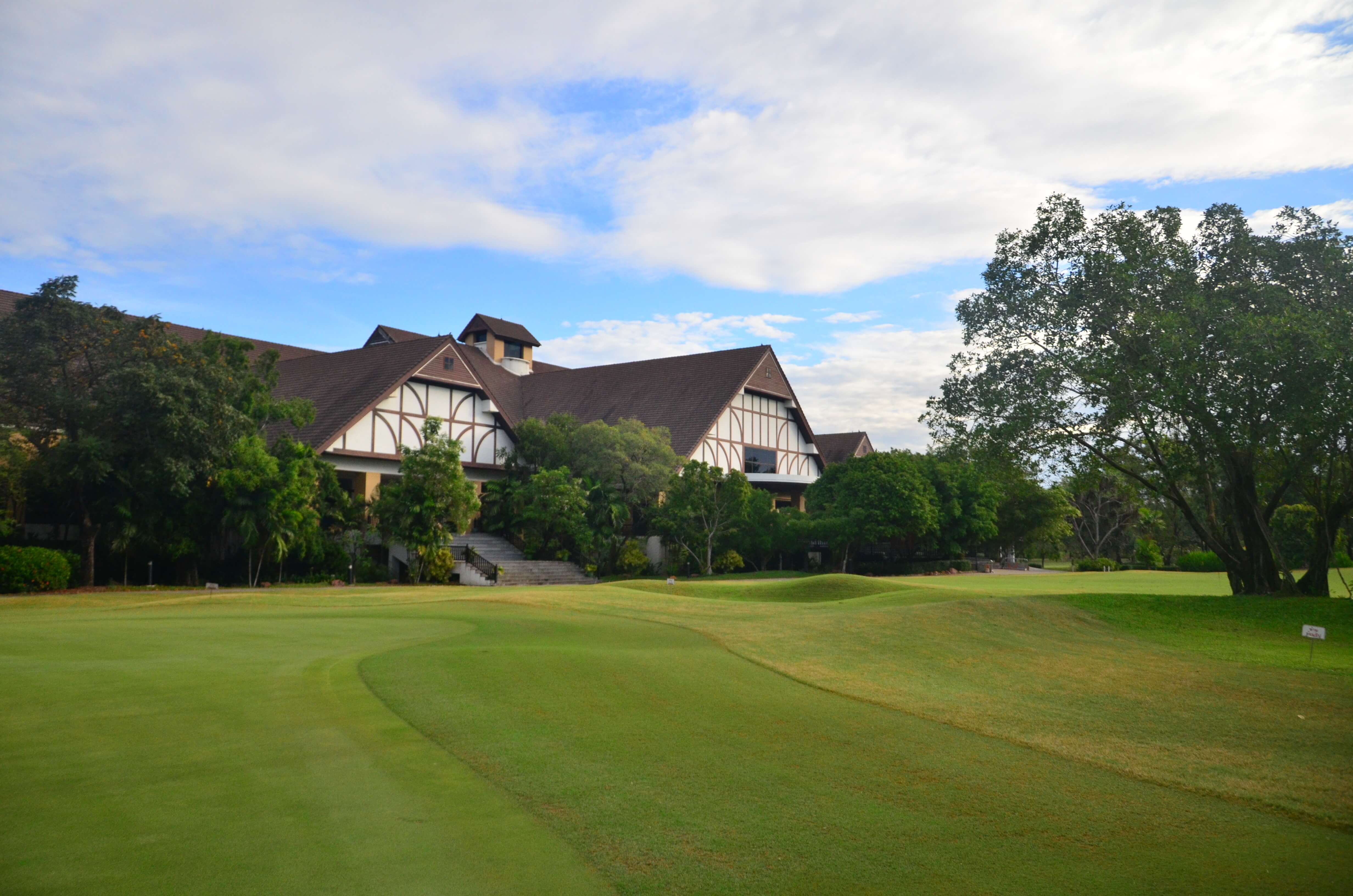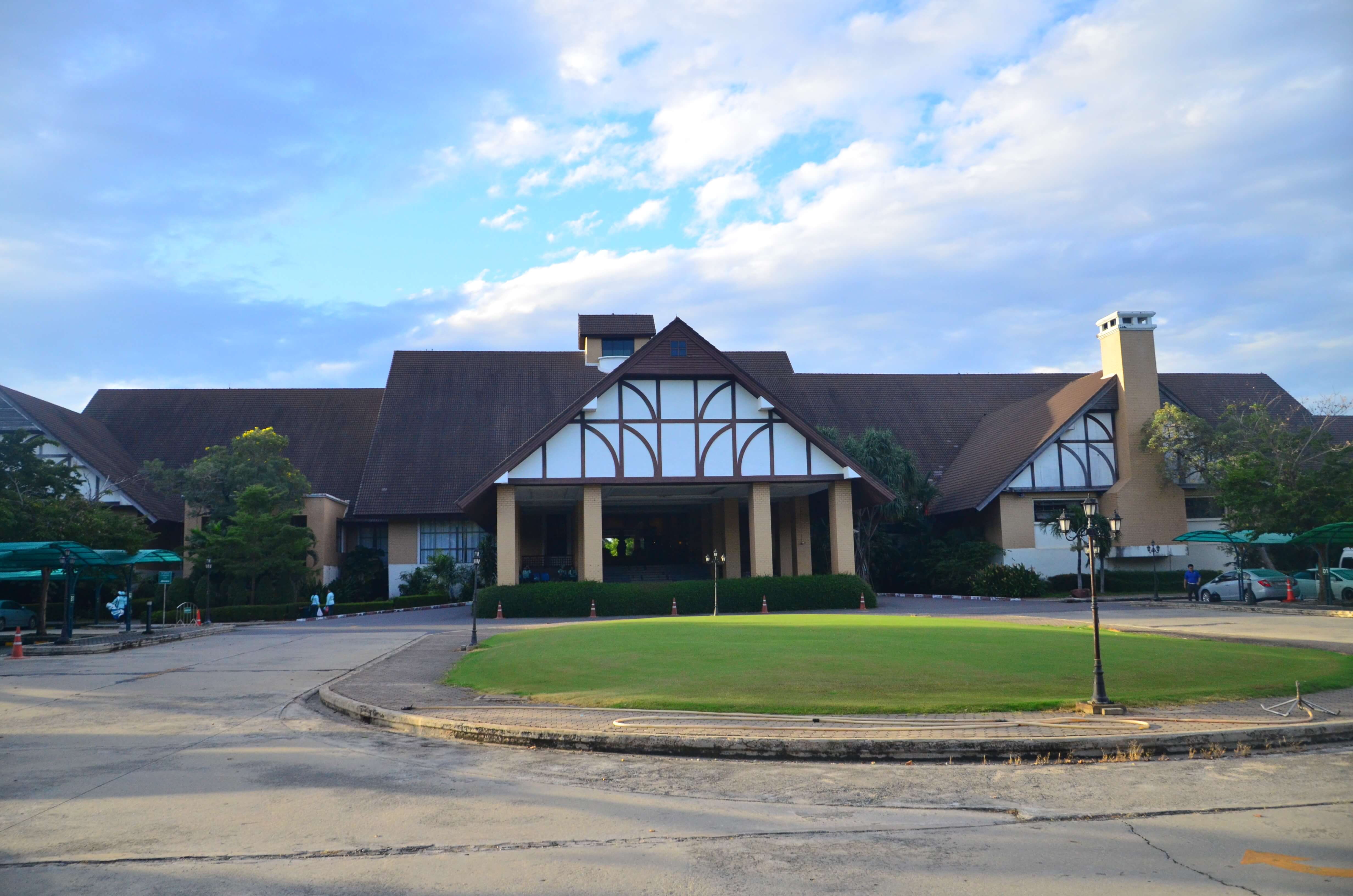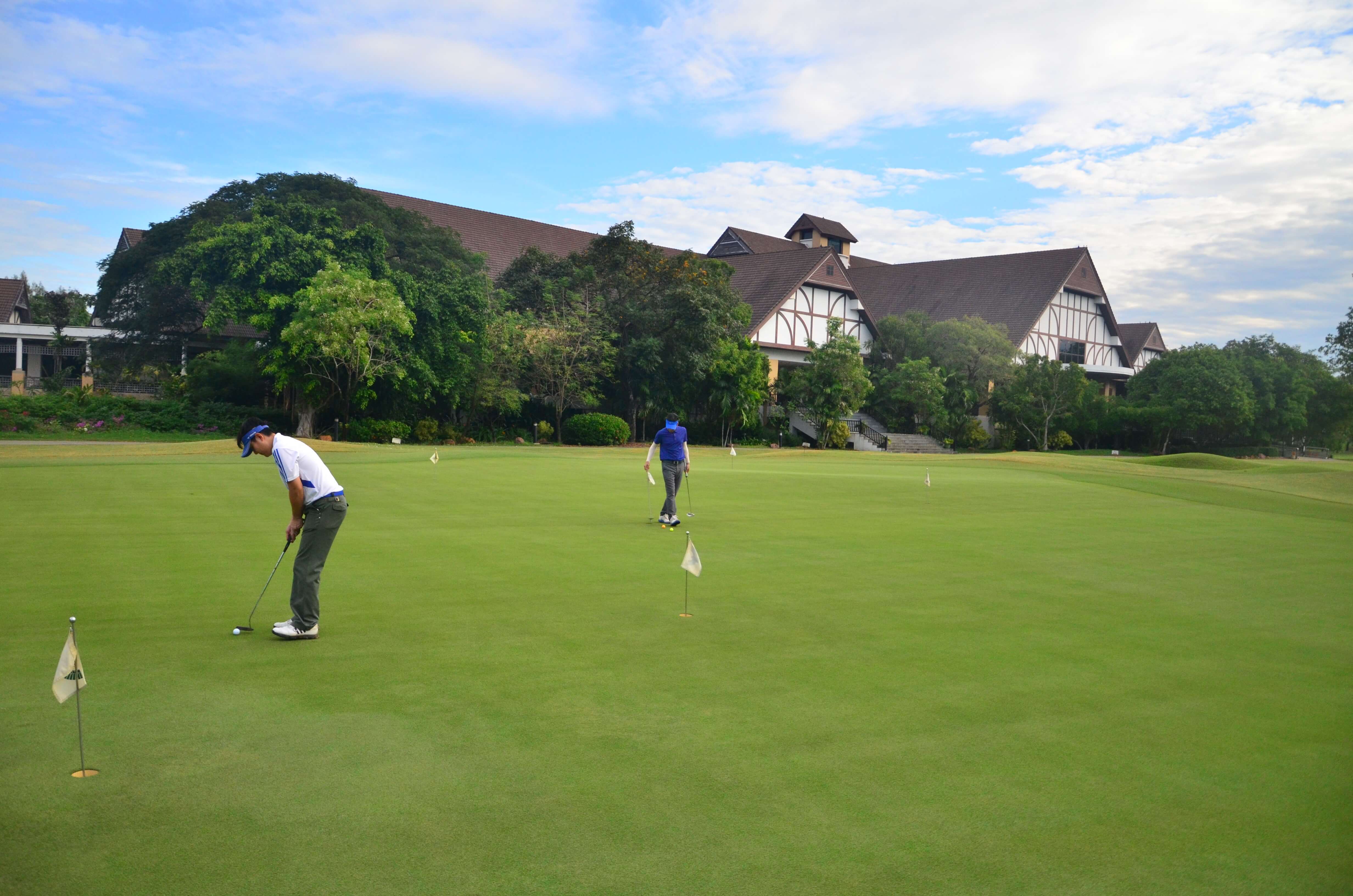 Entering the clubhouse, you'll be surrounded by British Tudor interior. This area covers about 6,000 square meters with such pleasant, shady ambience.

Especially if you spend a little time sitting, chilling, and enjoying a picture of the stream falling from a huge fountain in the heart of the clubhouse, it will absolutely give you good vibes vanishing all stress and fatigue you've summed up all week long.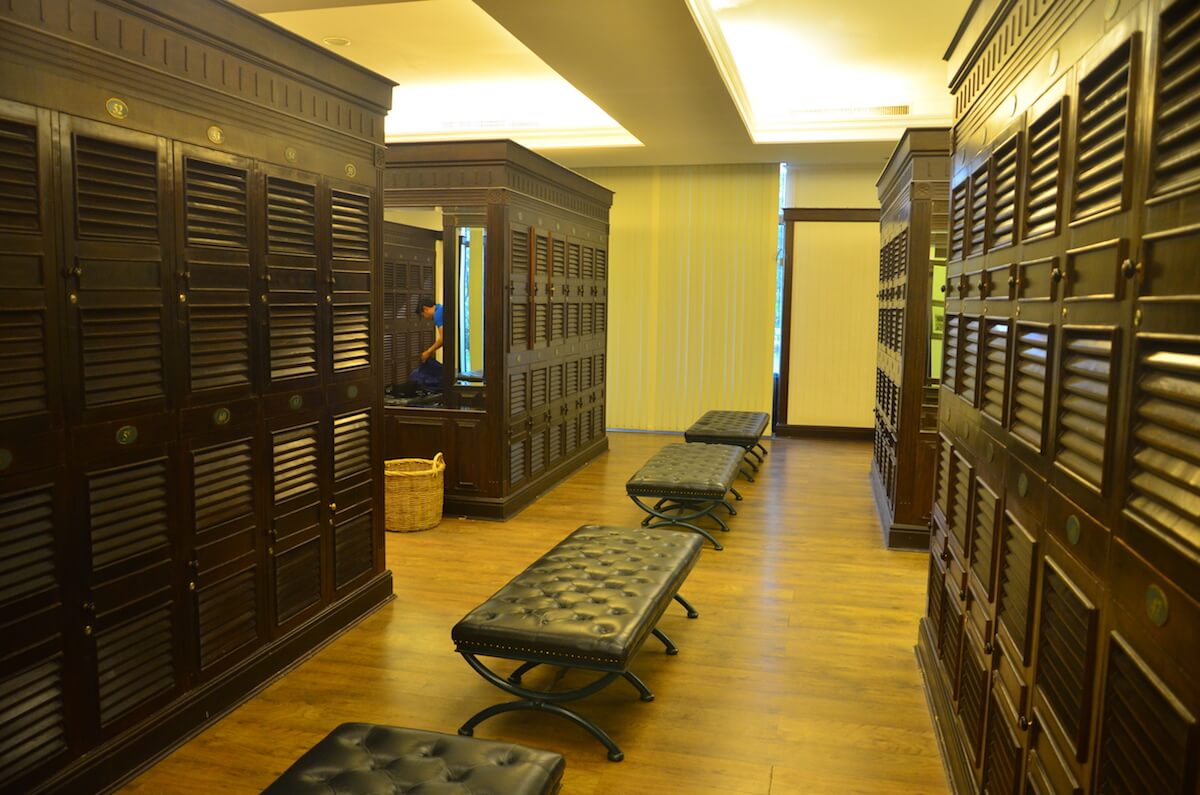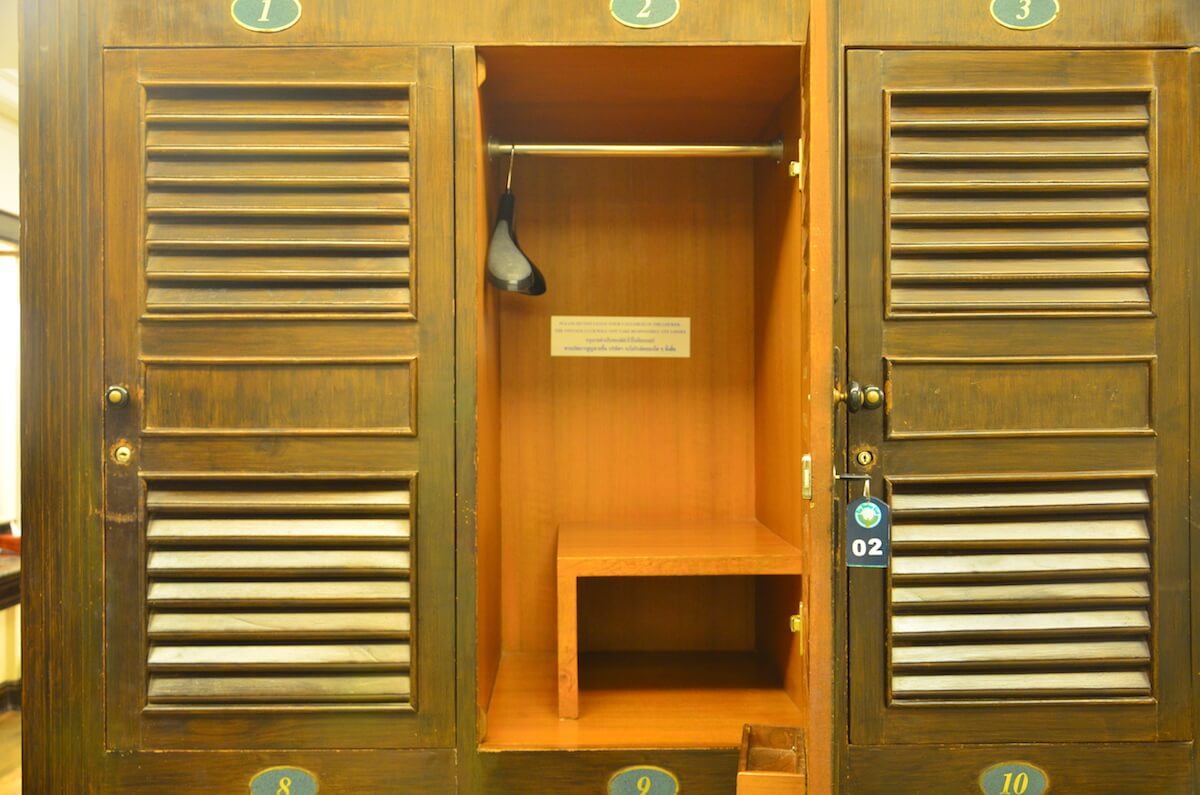 Taking a step deeper into the club, you'll find locker rooms for men and women separated proportionally. There are a full list of facilities, amenities, and air conditioner prepared to give you fullest relaxation after a long round of golf.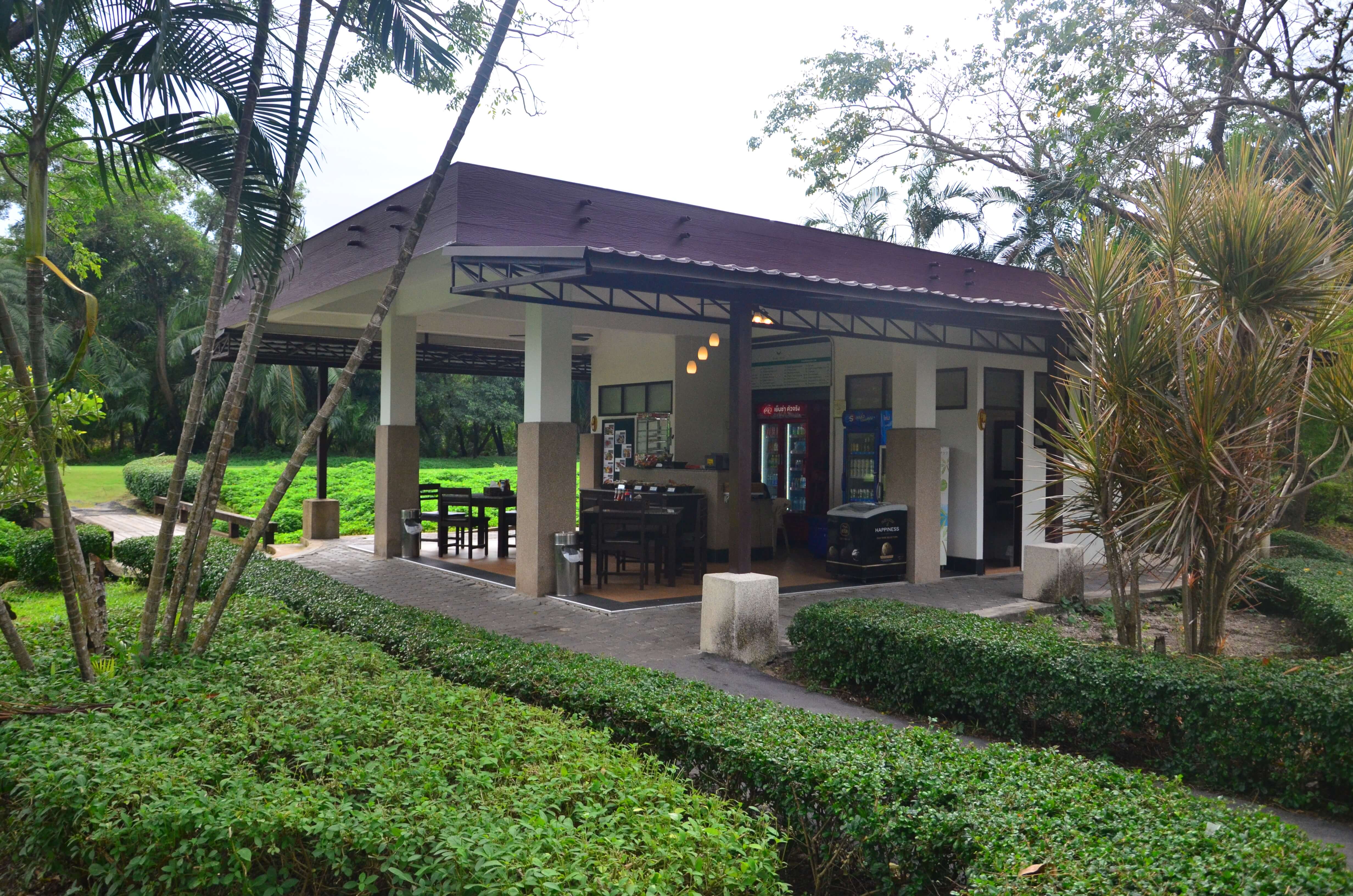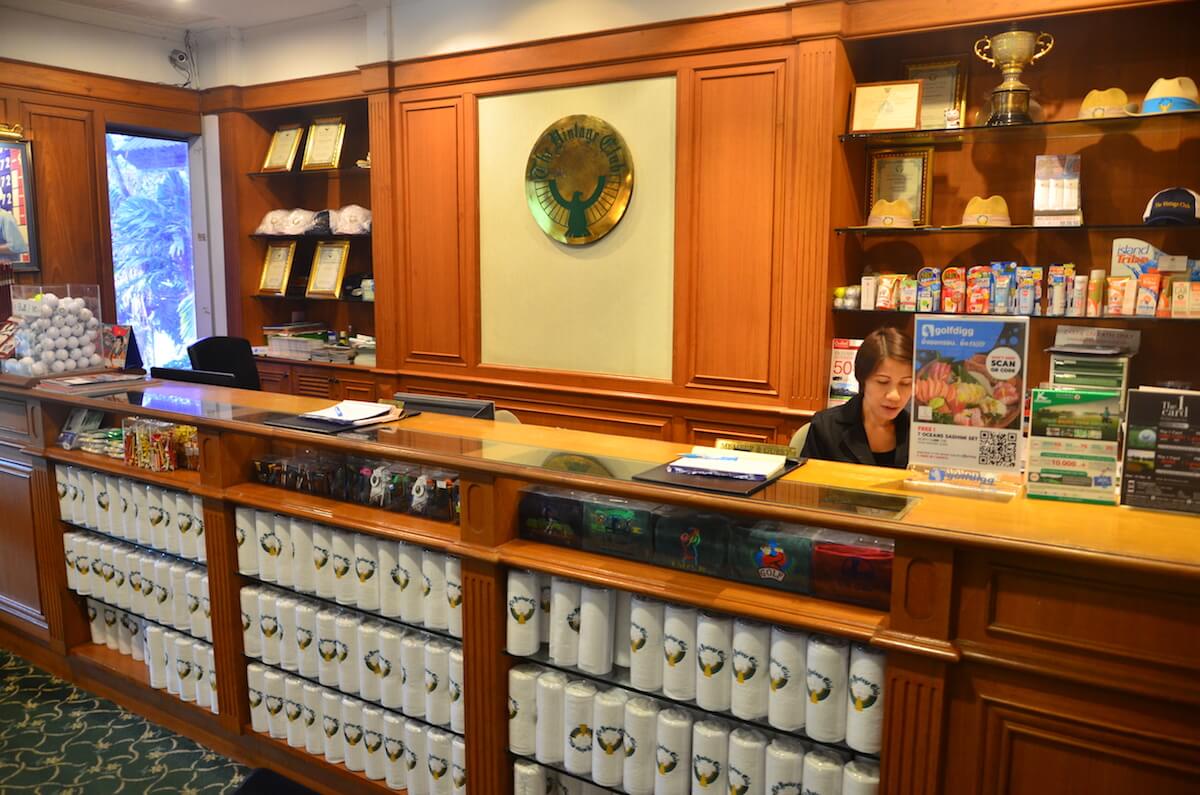 Next, let's have a peep at the 'refreshment counter'. There are various kinds of drinks and foods lining up for you in convenient-store prices. Water, sports drinks, instant noodles, or even fried chicken — anything you need — they're all here!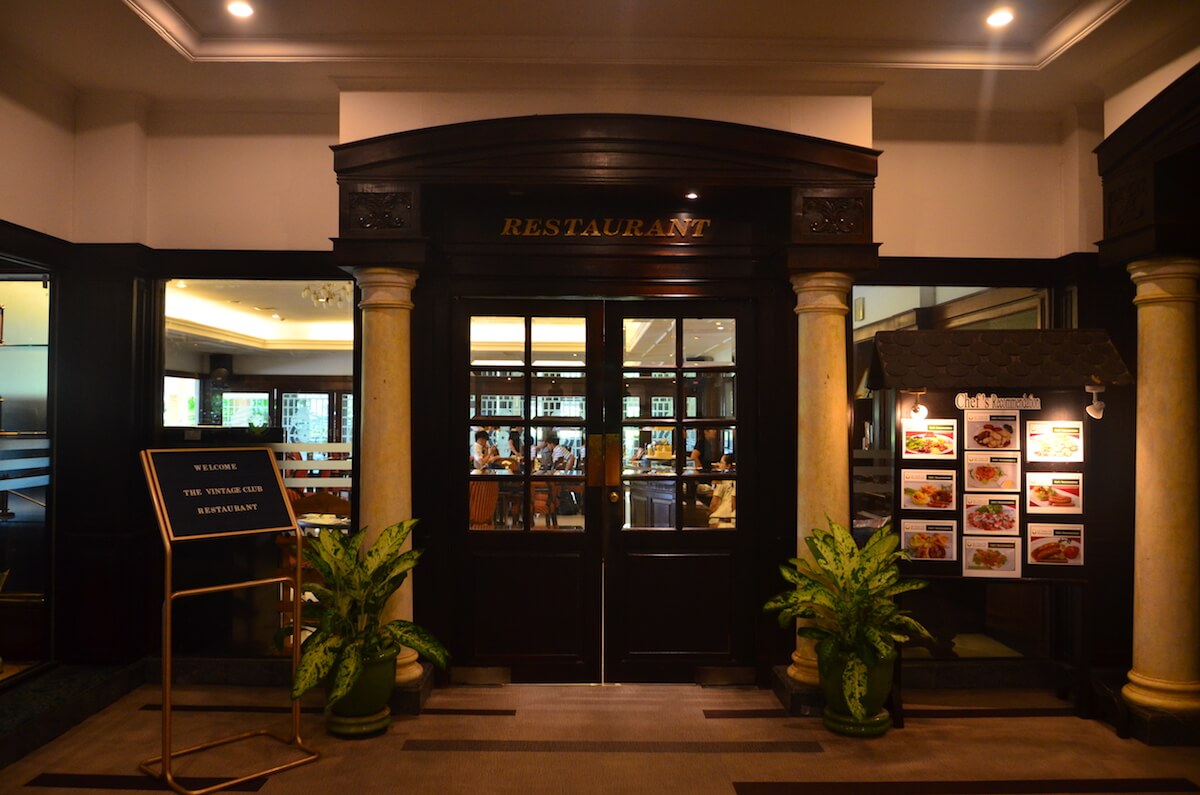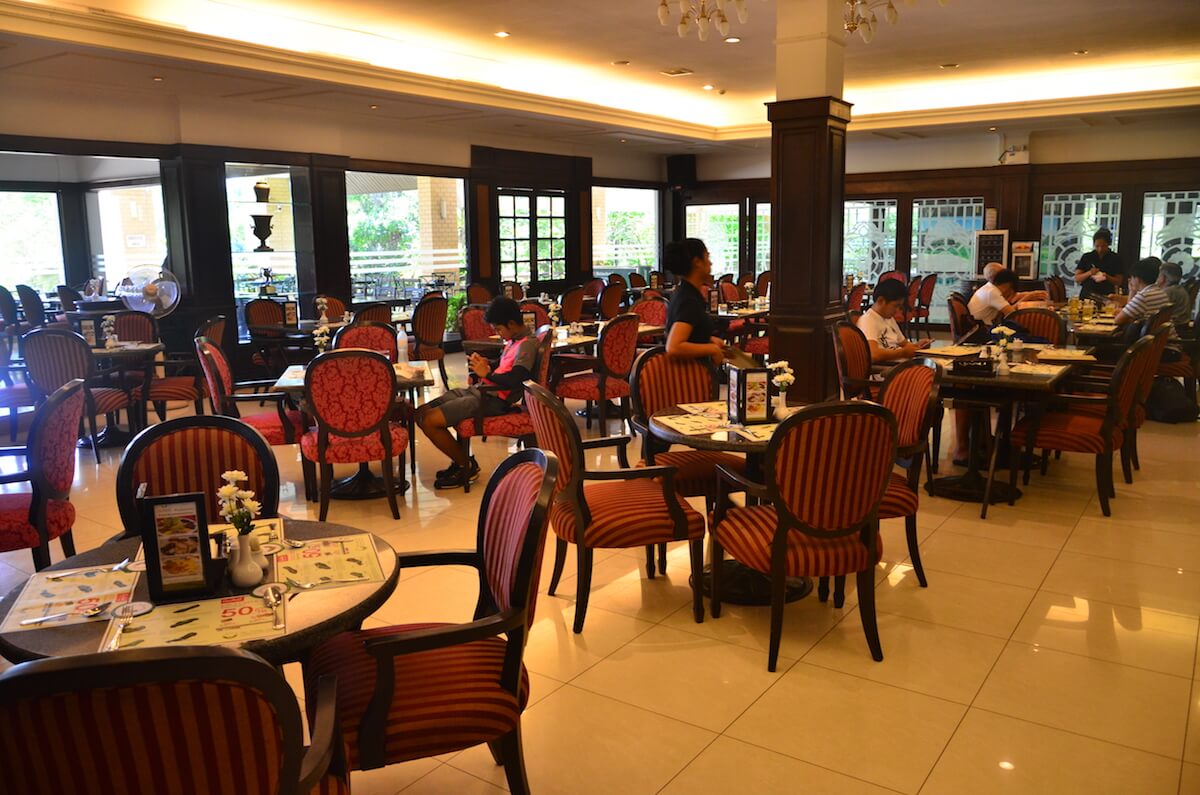 Now follow me to The Terrace Club's restaurant. we tried ordering some spicy dishes: Thai Basil Beef with rice and fried egg, and Green Curry with pork. They were delicious and extremely rich with scent and flavors. No doubt why many golfers always stop by for a bite before a round…because it's so finger-licking good I bet your hands won't make any over par for the entire day!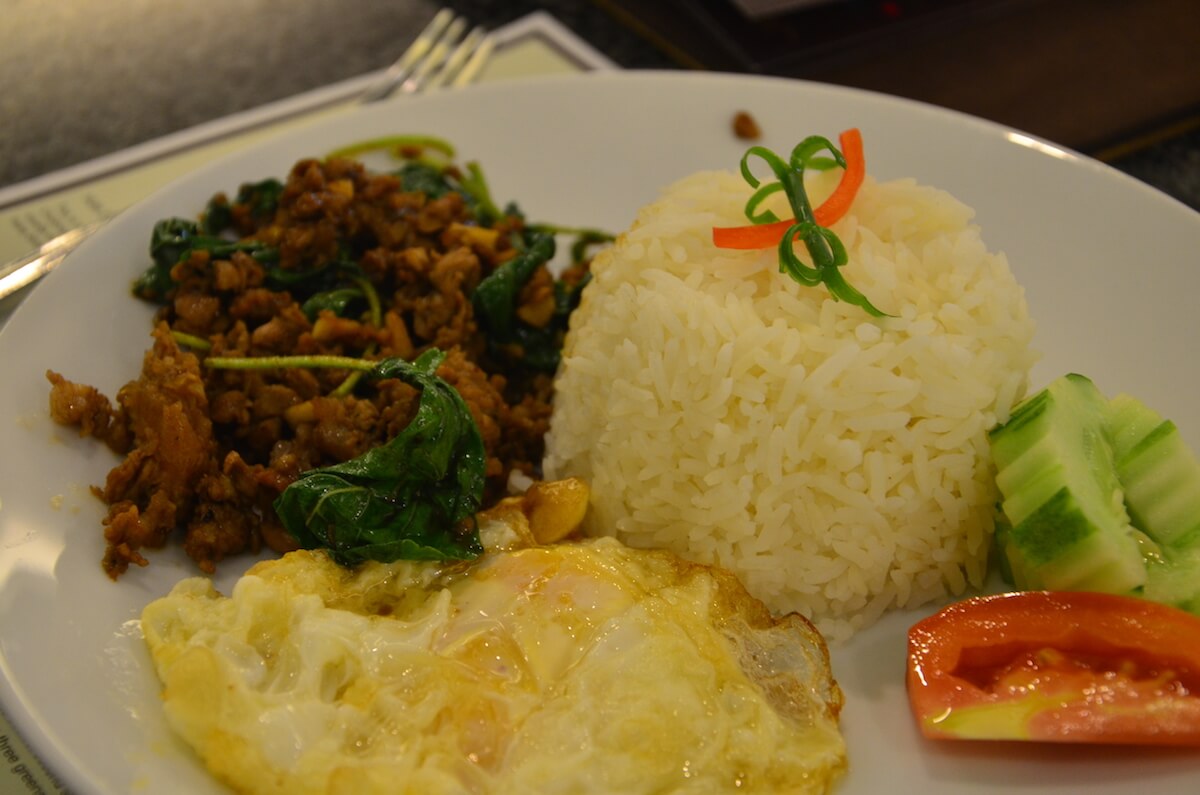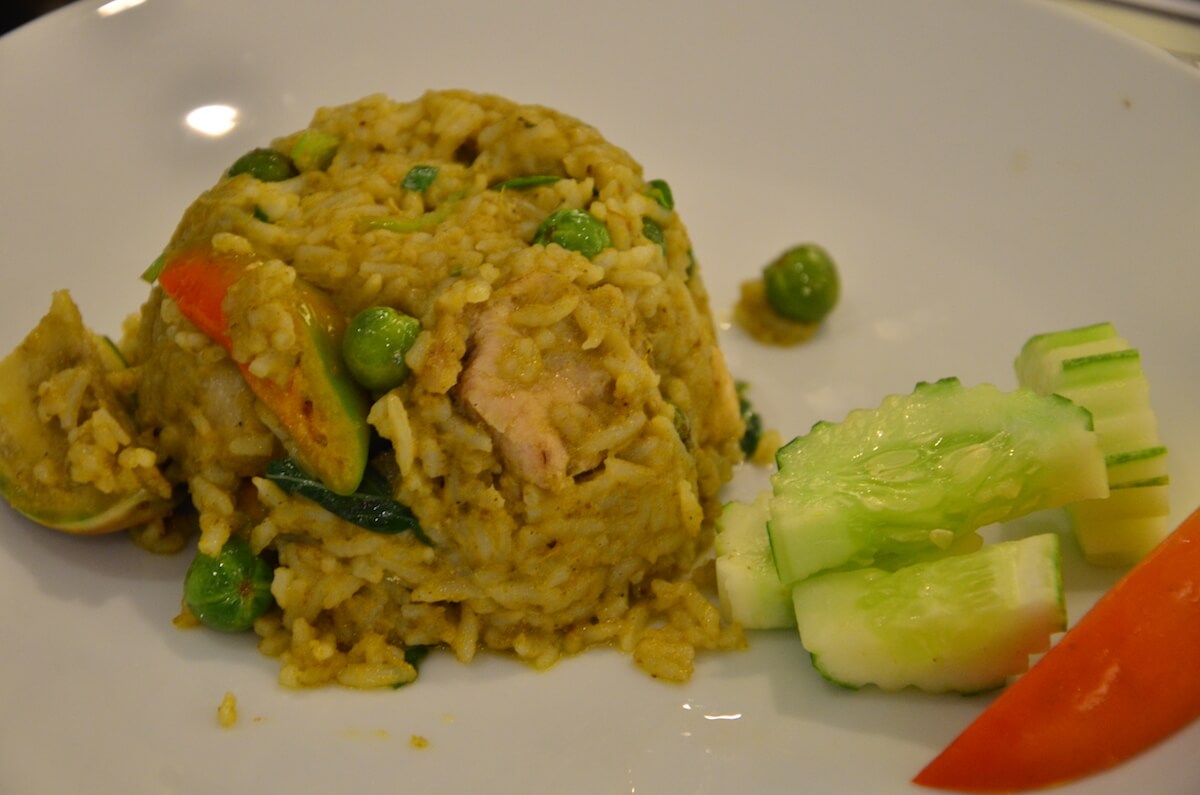 "

Once we're all full and ready… it's time for a round!

"
The fairways at The Vintage Club uses Bermuda Tifway 419 grass.
The course is middle-dense and well-maintained,
perfectly ready for a round.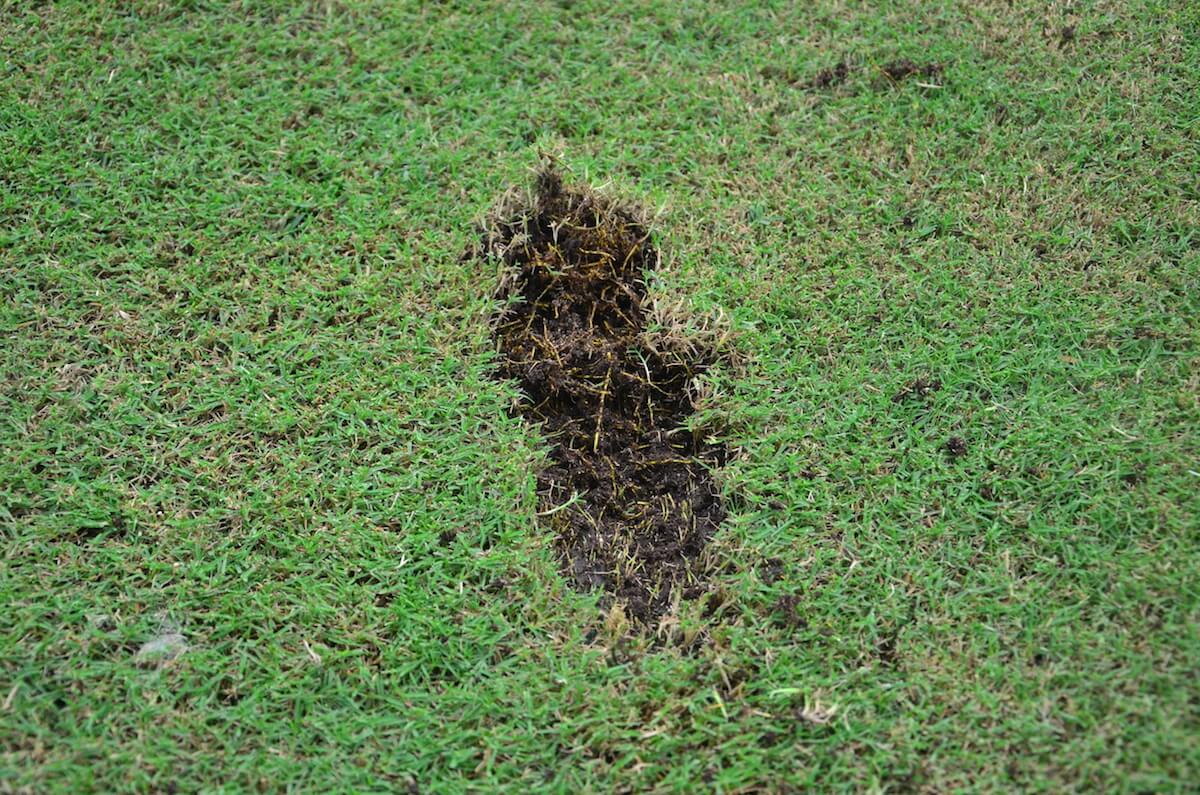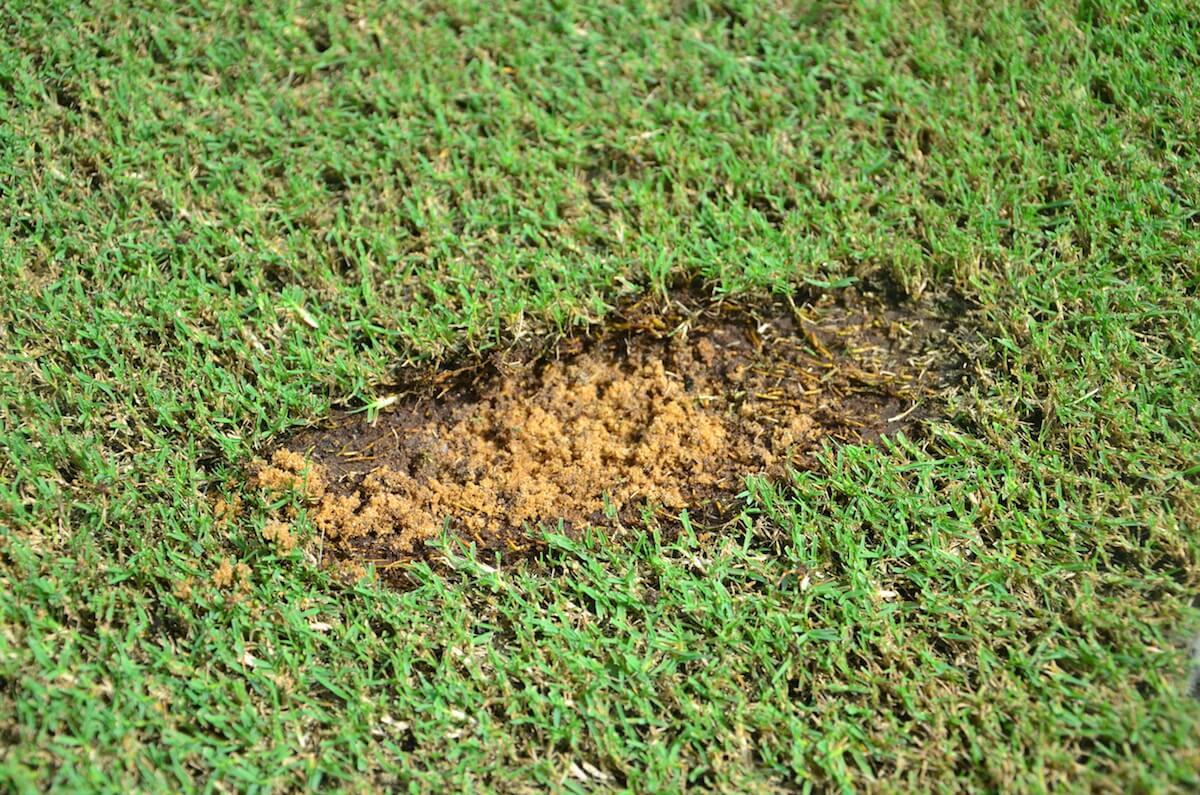 Now let's try some drive. I grabbed my iron, and as I made a swing, it ripped a long divot of Bermuda Tifway 419 off the ground. However, it was really easy and soft when the blade hit through the grass surface, and some spots under the grass lie the sand, making it even more enjoyable for golfers to play.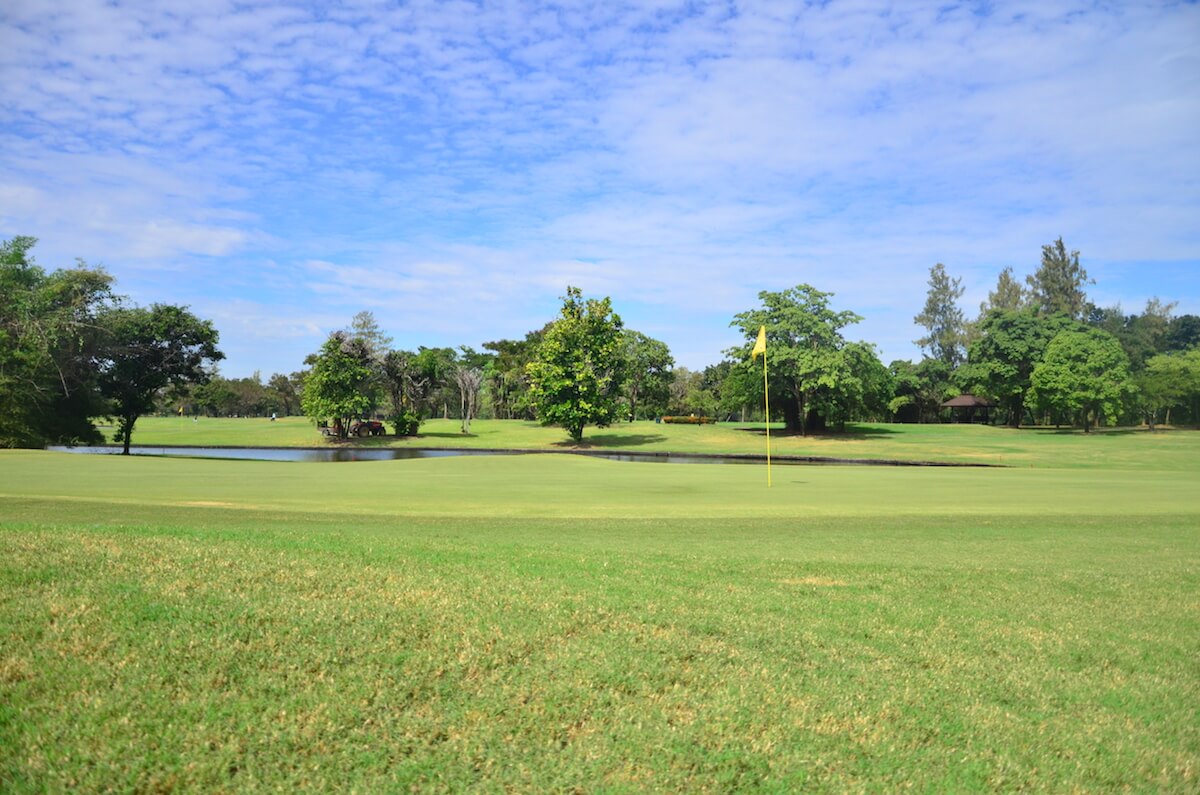 This is the green. The grass is quite soft since it's Bermuda Tifdwarf. Around the ball-falling area, there are some divots and ball marks. It seems like the ball doesn't go very far on this green so you can just play along the pin. Average green speed on regular days is about 8-9, so it's fun and not too hard for a putt. But be careful with the lines, or you might lose your strokes.
(And don't get too blown away with such an amazing view from the green!)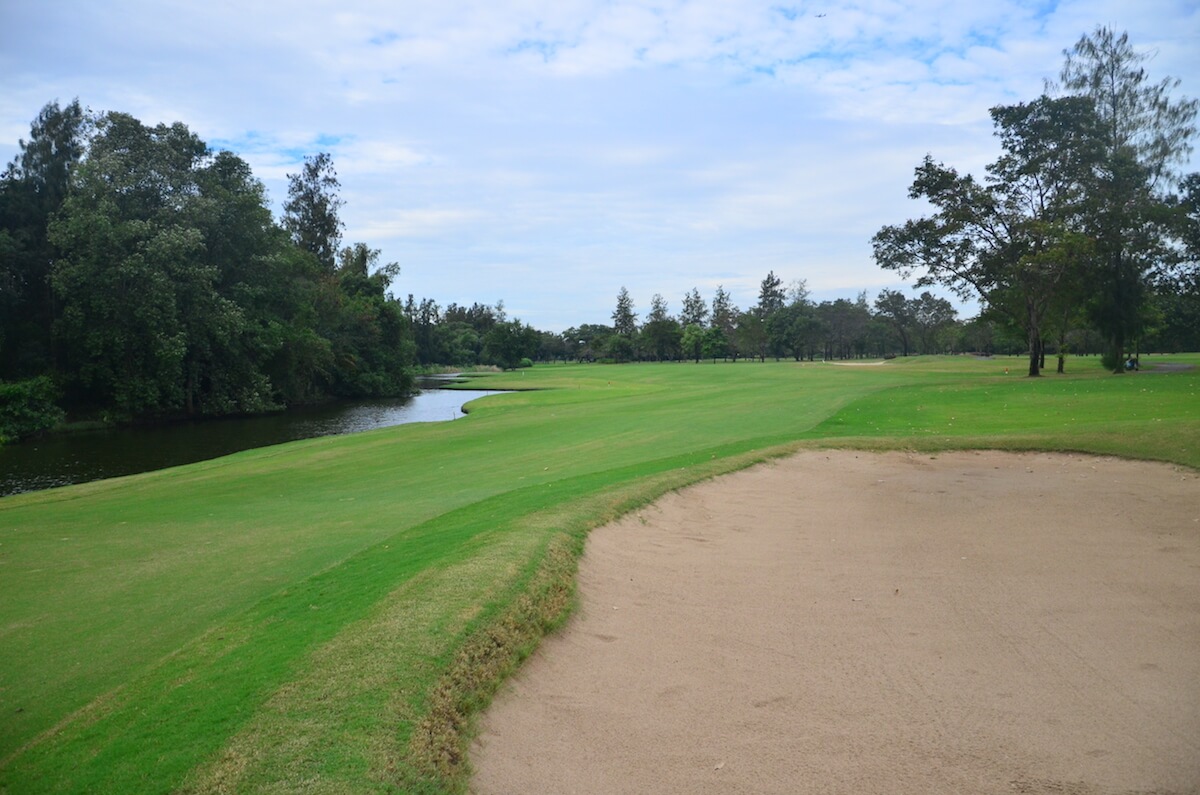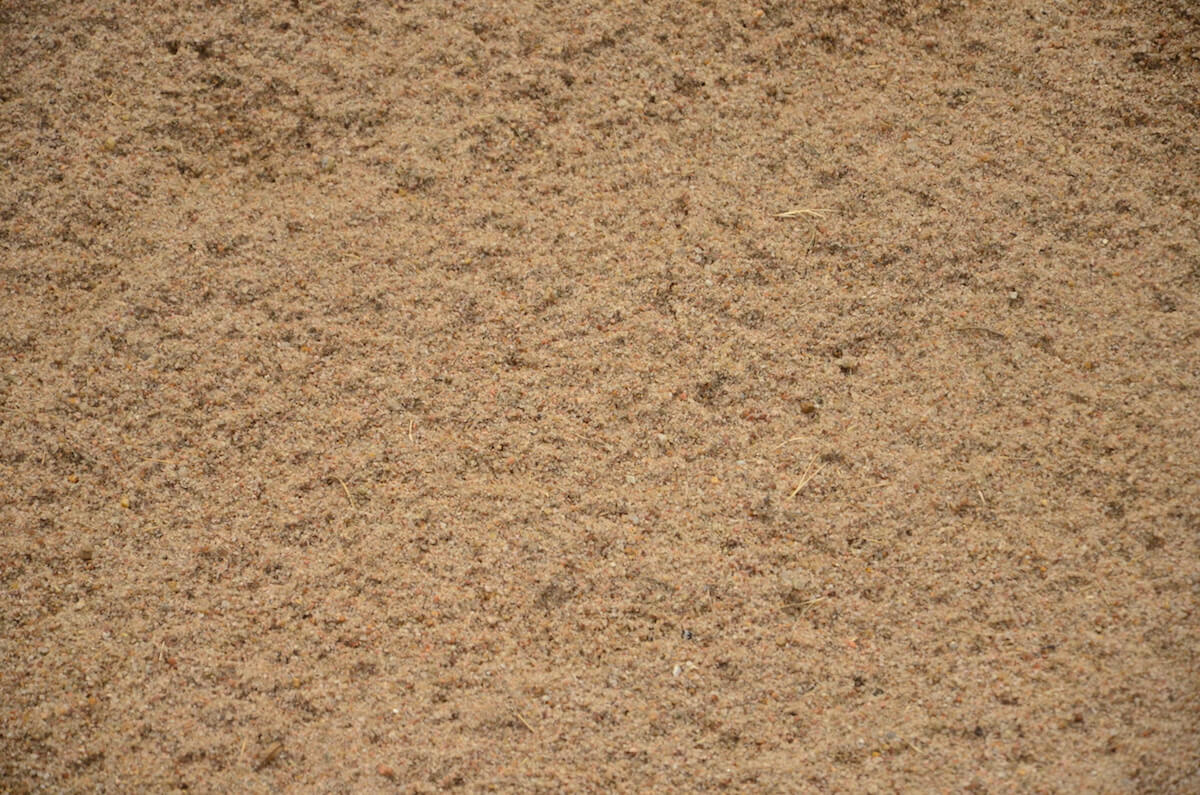 Taking a closer look at the bunker, I noticed the sand is very delicate but not dense, so it holds little humidity under some spots in the bunker area, making it easy for any golfers to overcome.
So if you're a kind of
#BunkerDigger, it will be a piece of cake.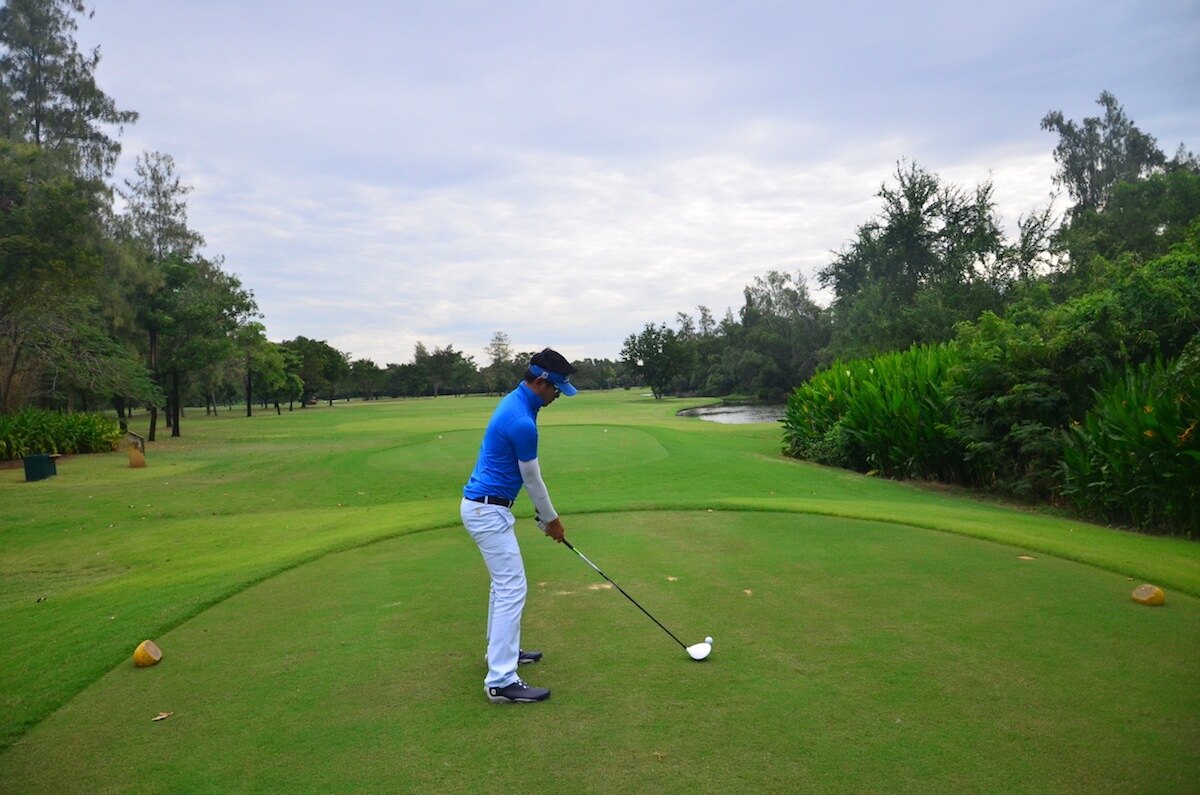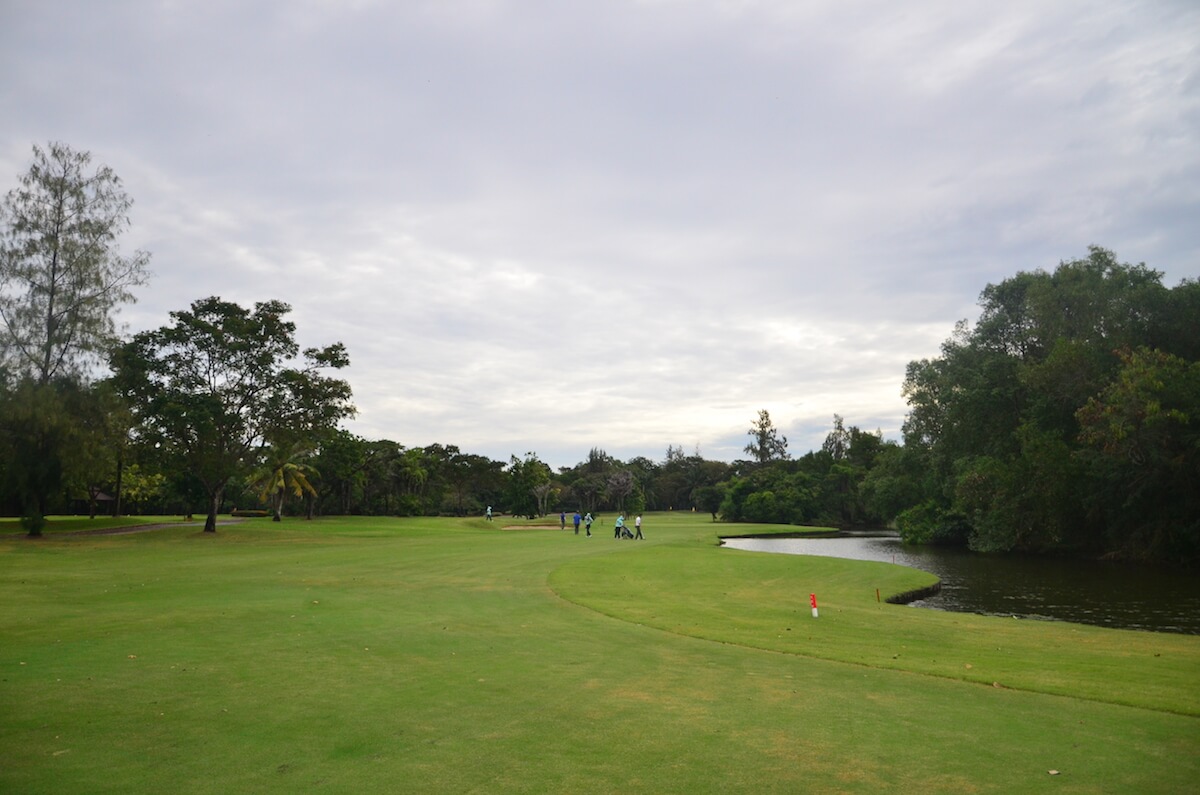 And the highlight of The Vintage Club that can't be missed is the signature hole — a short hole 5 par 4.
The left side lies the sand hazard, and the right side lies the water one, both paralleling alongside of the course at this hole. For rookies and fade shot players, I recommend playing aiming at the left side because it's an easier way to win the game. Ah! And you can make a 200 to 250 yard swing at this one.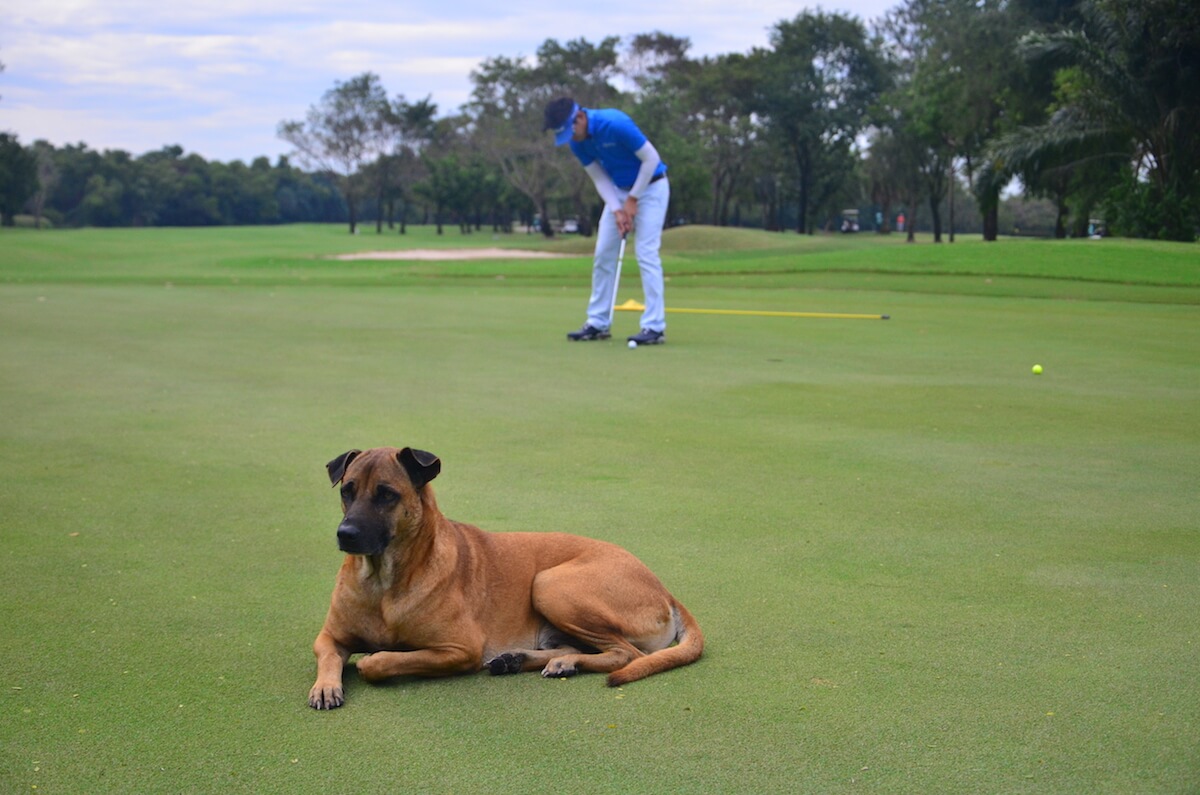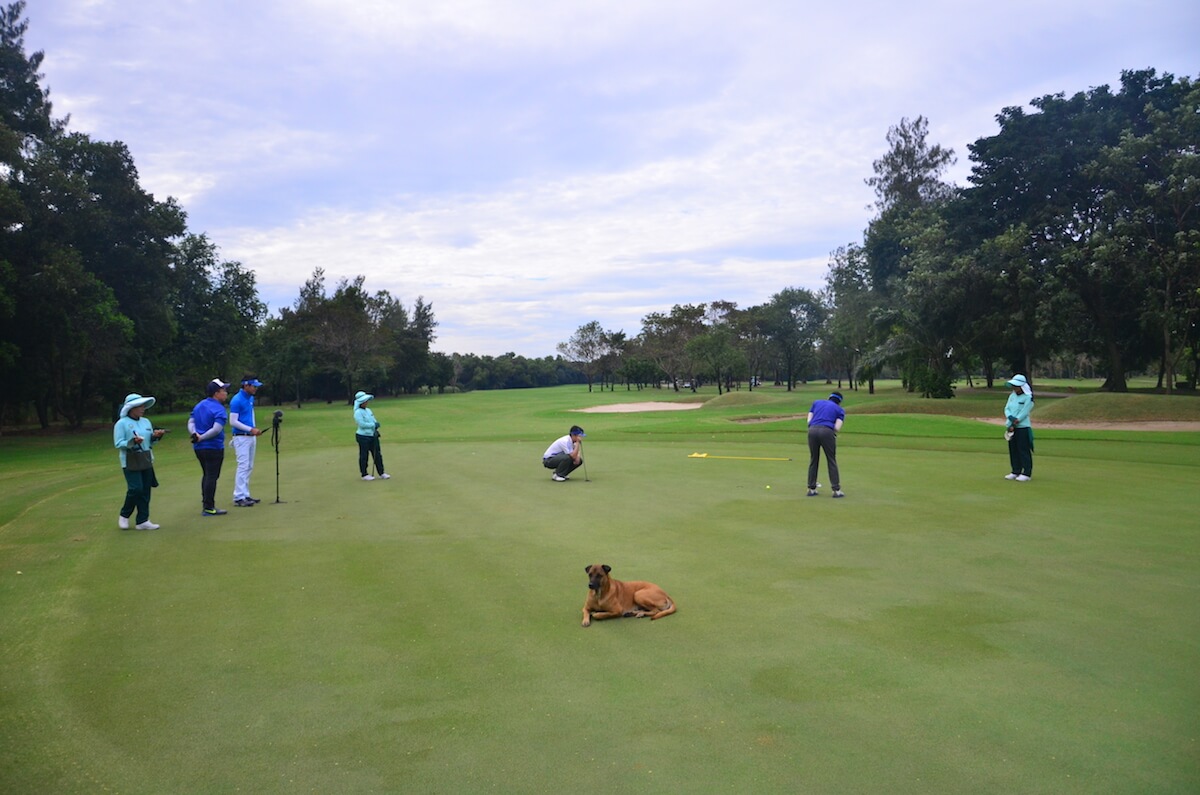 <— Seems like he's the protector of the group.
Or probably the boss of this hole ?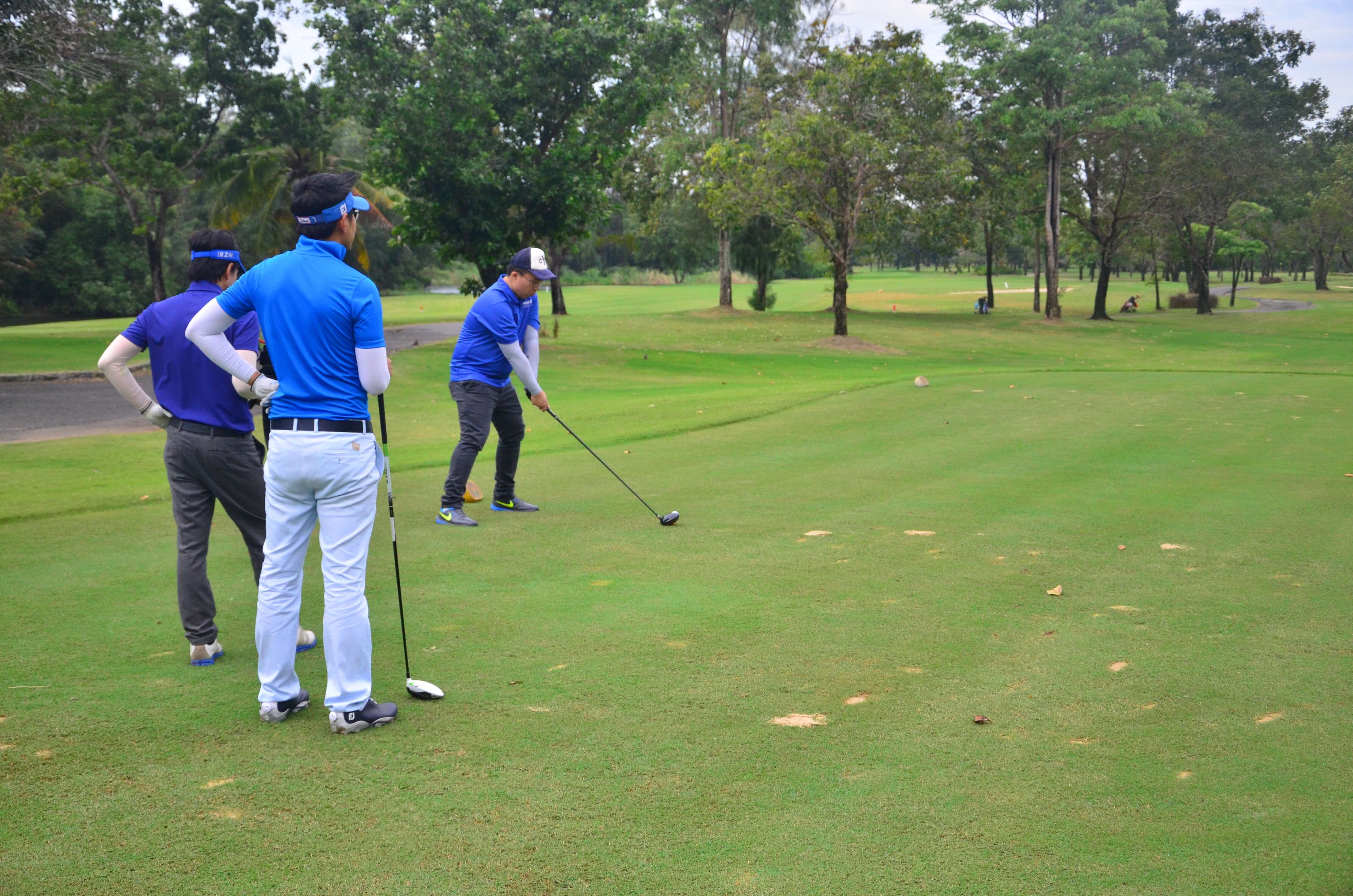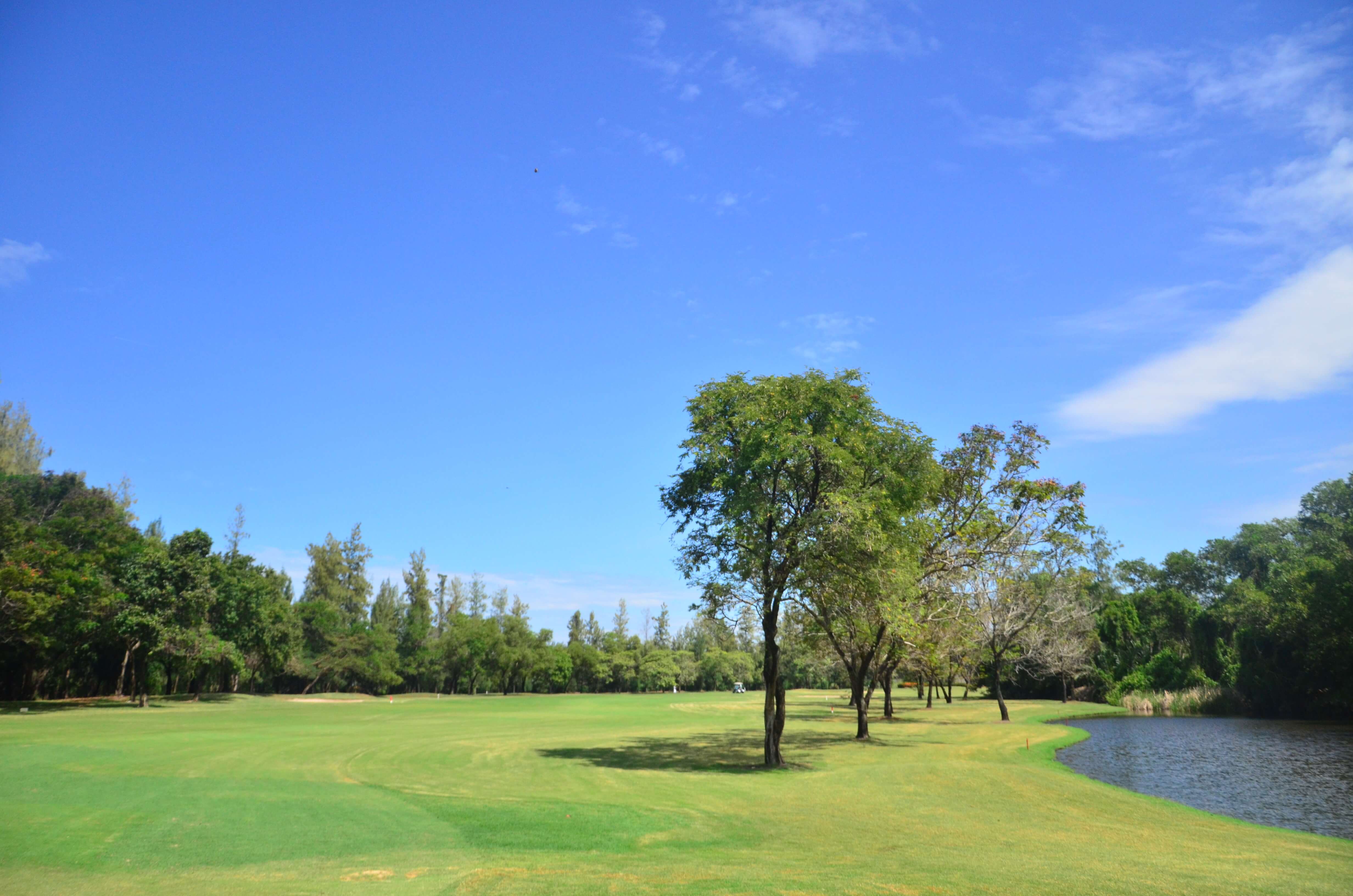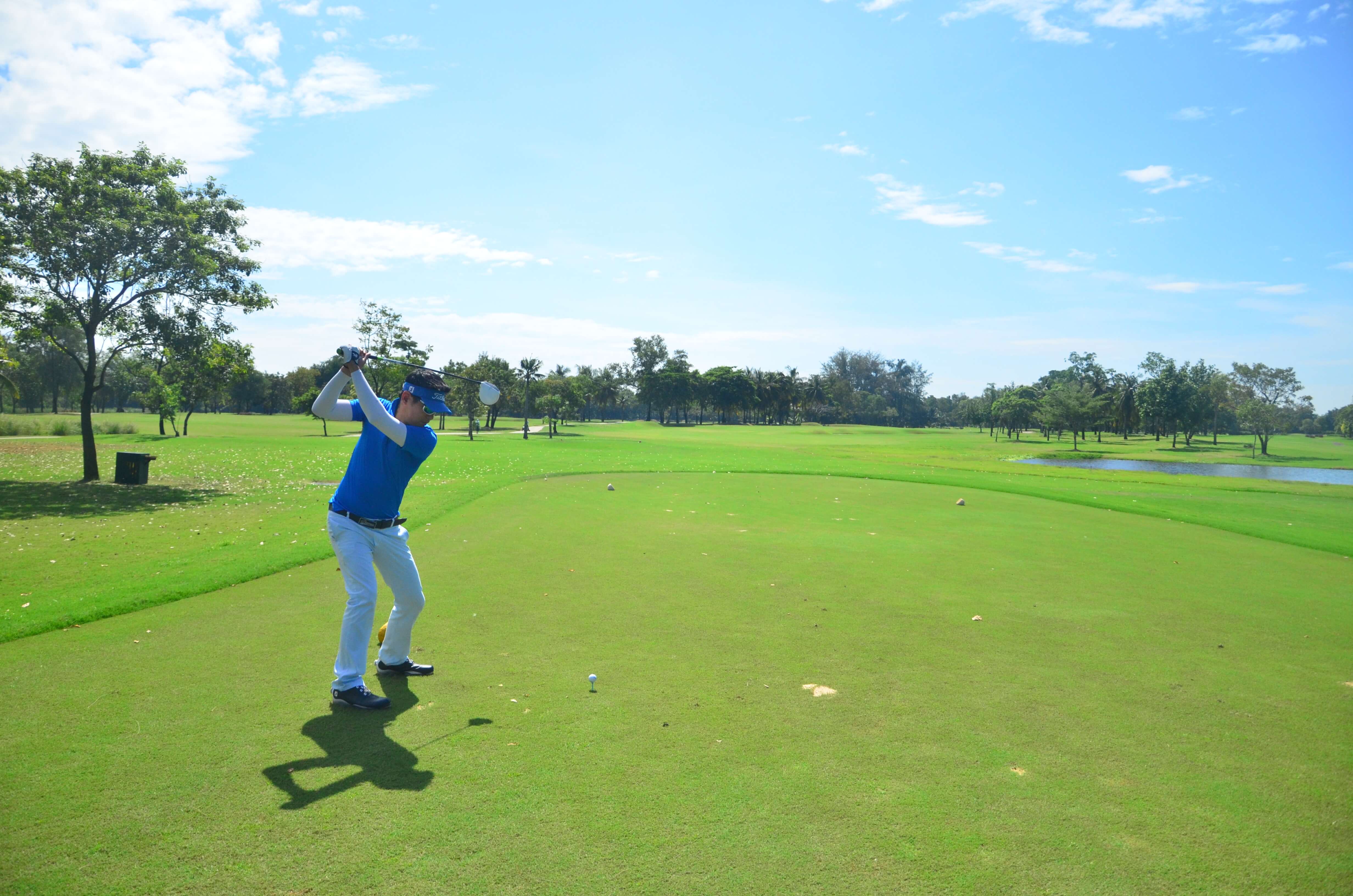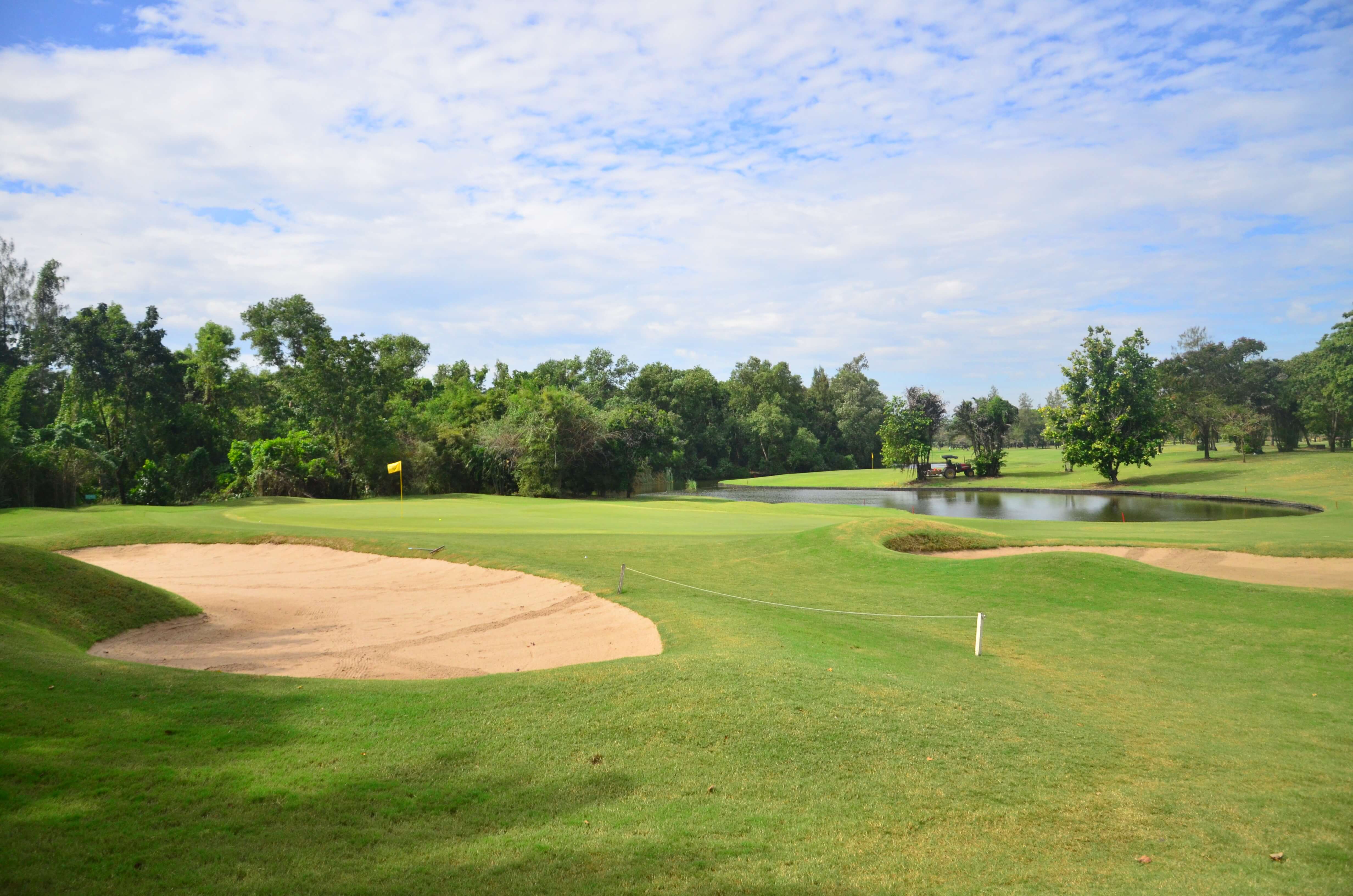 Having seen some beautiful scenery of The Vintage Club golf course, we believe many of you feel just like us that this course has such green, shady, pleasant ambience that it can surely calm you down no matter how hot weather and things get. If you want to experience a round at the spectacular course without having to fly all the way to the UK, this, The Vintage Club @ Bangna-Trad, is absolutely the way to go!
Can't wait to try out a day at The Vintage Club?
Download Golfdigg on the app store to easily check the prices!
WEEKDAY 900 THB
WEEKEND 1,500 THB
SPECIAL WEEKDAY 859 THB
SPECIAL WEEKEND 1,459 THB
Besides special deals, we also offer discounts, privileges, and many more!
Make sure you don't miss any of it by adding our line @golfdigg.
Golfdigg app is available on the app stores for FREE. CLICK here

You can now book a round online on Golfdigg.com
by clicking at the menu 'booking' on the main page, or via this link >>> booking
---
Written by golfdigg
ติดตาม golfdigg ผ่านช่องทางอื่น ได้ที่
Follow us on
Facebook : golfdigg
LINE : @Golfdigg Official
Youtube : Golfdigg

จองกรีนฟี ออกรอบ กว่า 150 สนามกอล์ฟทั่วไทย กับ golfdigg ได้แล้วบนเว็บไซต์
หรือดาวน์โหลดแอปพลิเคชันฟรีได้ที่