What to know for first round at 'NIKANTI GOLF CLUB'
Golfdigg would like to show you brief information that might help to encourage your golfing experience at Nikanti Golf Club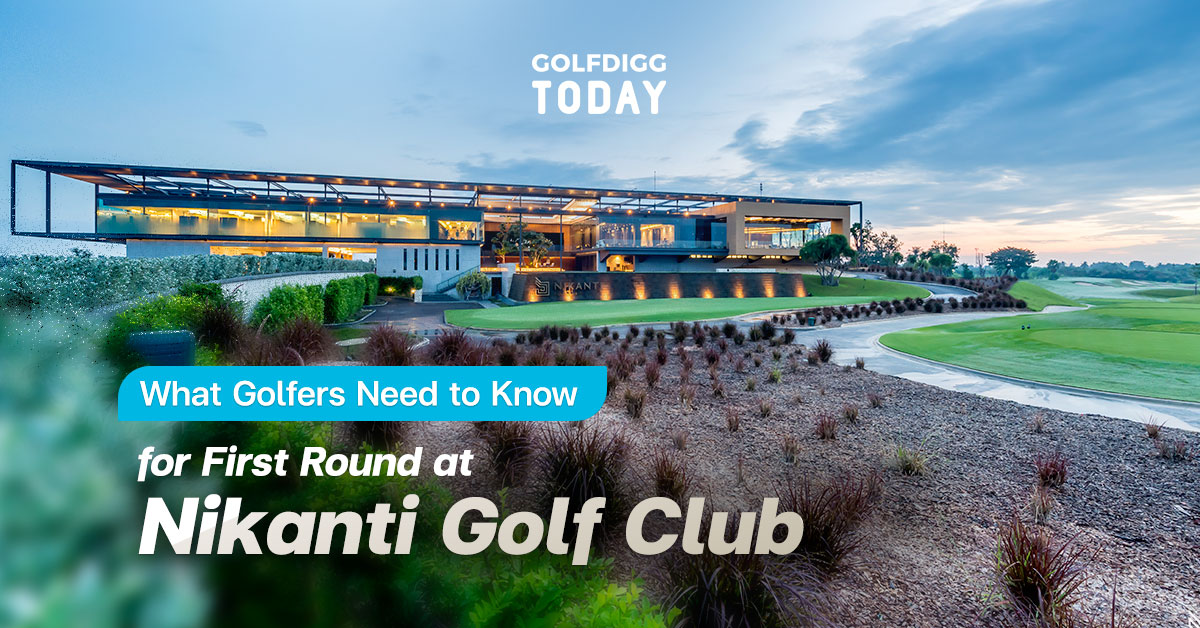 ---
Nikanti Golf Club was one of the five-star golf courses in Thailand. The course was specially designed by Pirapon Namatra, one of Thailand's premier golf course design firms. Other than an extraordinary view that the golfers will enjoy from every angle, here are some tips and tricks that will make your round at Nikanti will be more precise. Who knows, after reading this article you might add this five-star course to your bucket list.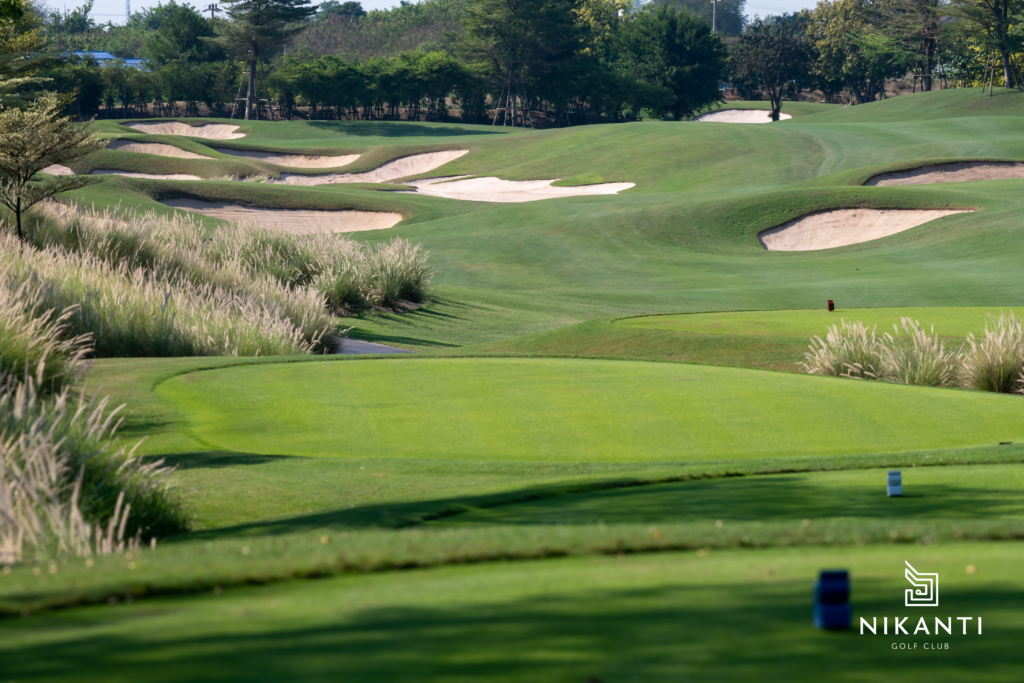 Layout
Measuring 6,789 yards from the back tees, each group of six holes is distinctive in look, design, and play. Nikanti's three six-hole golf course layouts offer enhanced play flexibility and convenience. Meticulously manicured fairways and fast undulating greens are but a few of Nikanti's renowned hallmarks, and the various landscape features will challenge even the most experienced golfer. While the length can be advantageous for those playing from the back tees, Nikanti places value on skilled shot-making and course management.
Golf Course Highlight
This 6-6-6 concept takes inspiration from the six senses in Buddhism and is part of Nikanti's brand philosophy. The 6-6-6 layout is consists of two holes for each par 5 / 4 / 3 total of 72 holes. With the mountain base designed and many obstacles that waiting to be challenged, golfers will surely have a great time playing at Nikanti Golf Club.
Course Obstacles
This course was designed like a mountain which consisted of many high slopes. Golfers will be challenged by many obstacles including water and bunker which will be different in each layout.
Signature Hole
The course signature Hole no. 6th, a short distance layout that can be hit on green in only two strokes across palm trees. You might want to be more accurate in your shot direction to avoid the bunker around the green.
Recommended Hole
Hole no. 18th is an amazing hole in our opinion, a par-5 ending hole that golfers can see a clubhouse from the tee. Here are our little tricks that might help you finished 18th in birdie. For the first shot, aim at the right of the fairway to evade the water on the left. Hit to the left of the fairway for the second shot to get a clear view for the next stroke. Also if you were confident in your power, we dare you to hit the green on your second hit but be careful with the bunker in front of the green!
Tips
Nikanti Golf Club has many obstacles to challenge the golfers of this course such as different ground levels on each hole.
🔥 Promotion
We have a special offer of the NIKANTI UNIQUE GOLF EXPERIENCE for you throughout June !
All-inclusive Golf Package :
18-Holes Green Fee
Caddie Fee
Golf Cart with GPS
2 Hot Meals at the Courtyard
Snacks at the Kiosks
Unlimited Nikanti Mineral Water
Umbrella service during the golf round
–> Weekday 3,000 THB Weekend 4,000 THB
Welcome all golfers to book 'Nikanti Golf Club' 24/7 at golfdigg application >> https://bit.ly/3g8SscH or LINE : @golfdigg
Location
Nikanti Golf Club is located in amongst nature and the center of Nakhon Pathom Province.
It takes less than 1 hour from Bangkok to Nikanti Golf Club.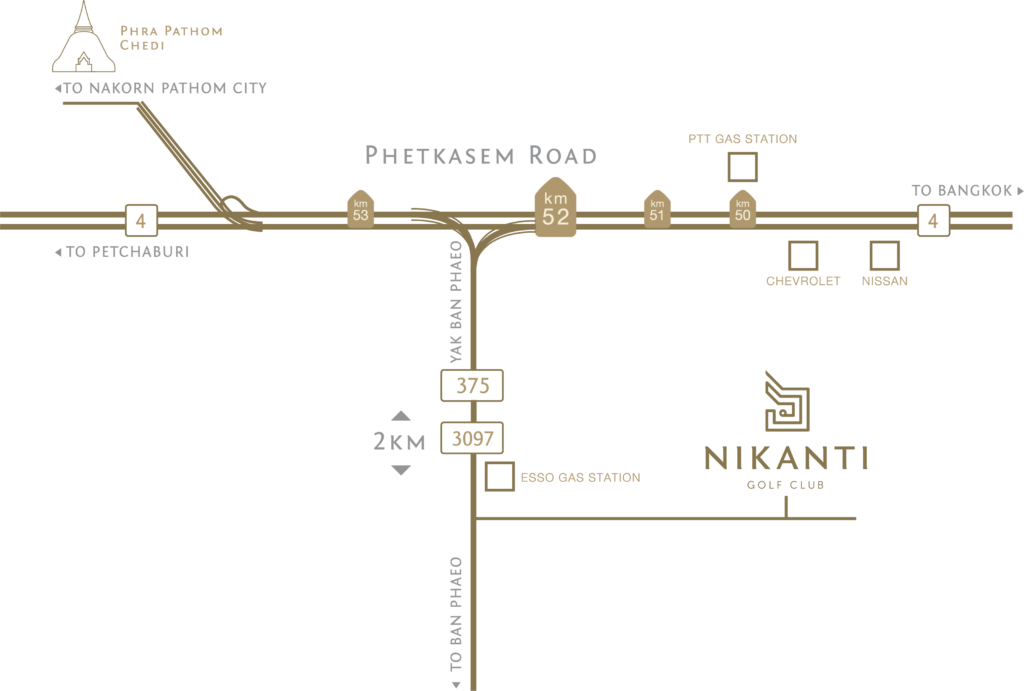 ติดตามข้อมูลข่าวสารได้ทางช่องทาง
Facebook : Golfdigg
LINE : @Golfdigg
Website : www.golfdigg.com

---

เรียบเรียงโดย golfdigg

จองกรีนฟี ออกรอบ กว่า 150 สนามกอล์ฟทั่วไทย กับ golfdigg ได้แล้วบนเว็บไซต์
หรือดาวน์โหลดแอปพลิเคชันฟรีได้ที่