How to book Golfdigg Exclusive Corporate Golf Service
Golfdigg Corporate Exclusive Golf Service บริการที่จะช่วยอำนวยความสะดวก วางแผนและจัดการจองบริการต่าง ๆ แก่ลูกค้าขององค์กรให้เกิดความพึงพอใจอย่างสูงสุด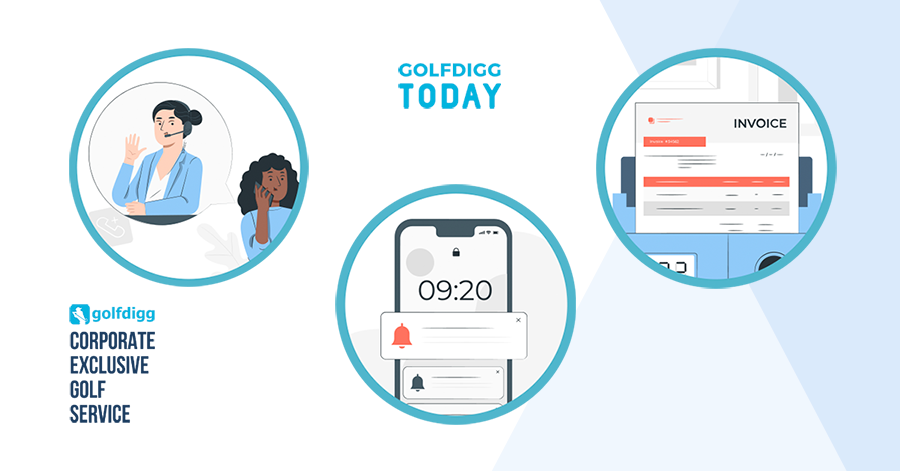 The Golfdigg Exclusive Corporate Golf Service package supports booking a wide range of services at a special price. To facilitate customer care and create maximum satisfaction all in one place. There are simple steps to use the service as follows.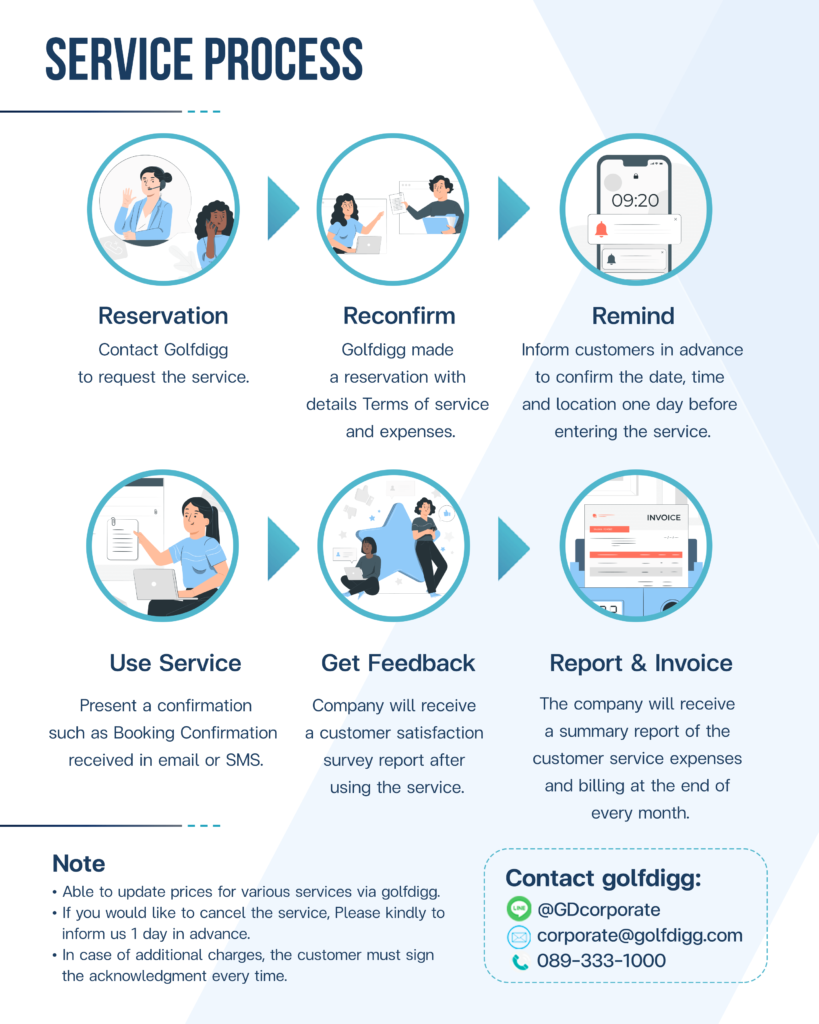 1. Reservation
Customers contact Golfdigg to request
reservations/services in multiple channels.  (See all service)
2. Reconfirm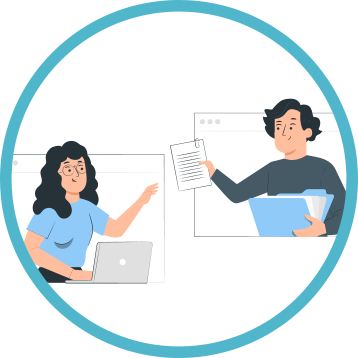 The Golfdigg team will make a reservation for that service
with details of the terms of service and the total cost to the customer.
3. Remind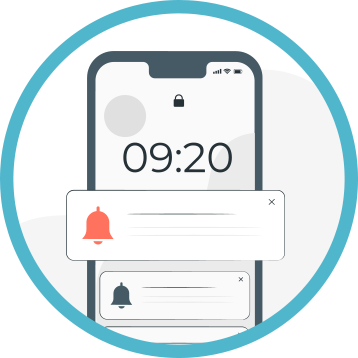 When the customer confirms to receive the service. There will be a text message or call to remind customers in advance to confirm the date and time location one day before entering the service.
4. Use Service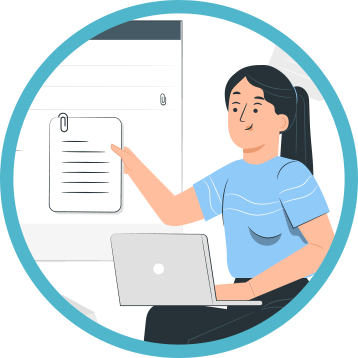 Customers go to use the service with proof of booking (if any). Such as Booking Confirmation received in email or confirmation SMS.
5. Get Feedback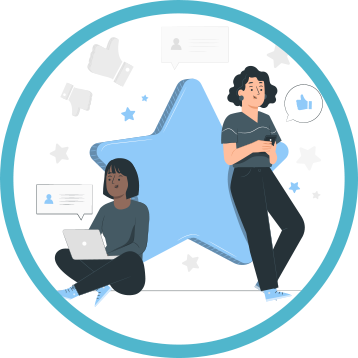 The organization/company will receive a customer satisfaction survey report for further analysis or data collection after the customer uses the service
6. Report & Invoice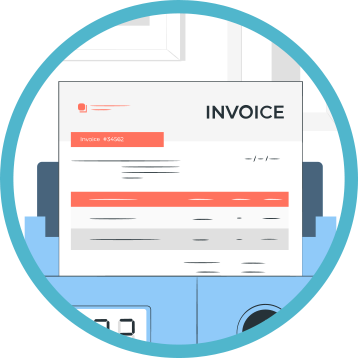 The organization/company will receive a summary of customer service expenses and a billing statement at the end of every month.
Condition
Service prices are subject to change. Prices can be updated via Golfdigg channel.
If you wish to cancel the service Please inform 1 day in advance.
The customer must sign the acknowledgment every time in case of additional charges.
Additionally, for Standard Service and Premium Service packages that include Customer Retention Service. Such as organizing a golf tournament or surprise events for customers, etc. Organizations/companies can contact ;
1. Reservation
Customers contact Golfdigg to request a reservation/service. (See all service) In many ways, such as
2. Planning: Meeting to exchange ideas and plan project implementation.
3. Deposit: Estimate the initial cost and pay the deposit to start the project.
4. Progress Update: Define Agenda and report on project progress regularly.
5. On event: The organizing team coordinates the project to follow Agenda.
6. Payment & Report: Pay the remainder after the job and receive a summary of all project costs later.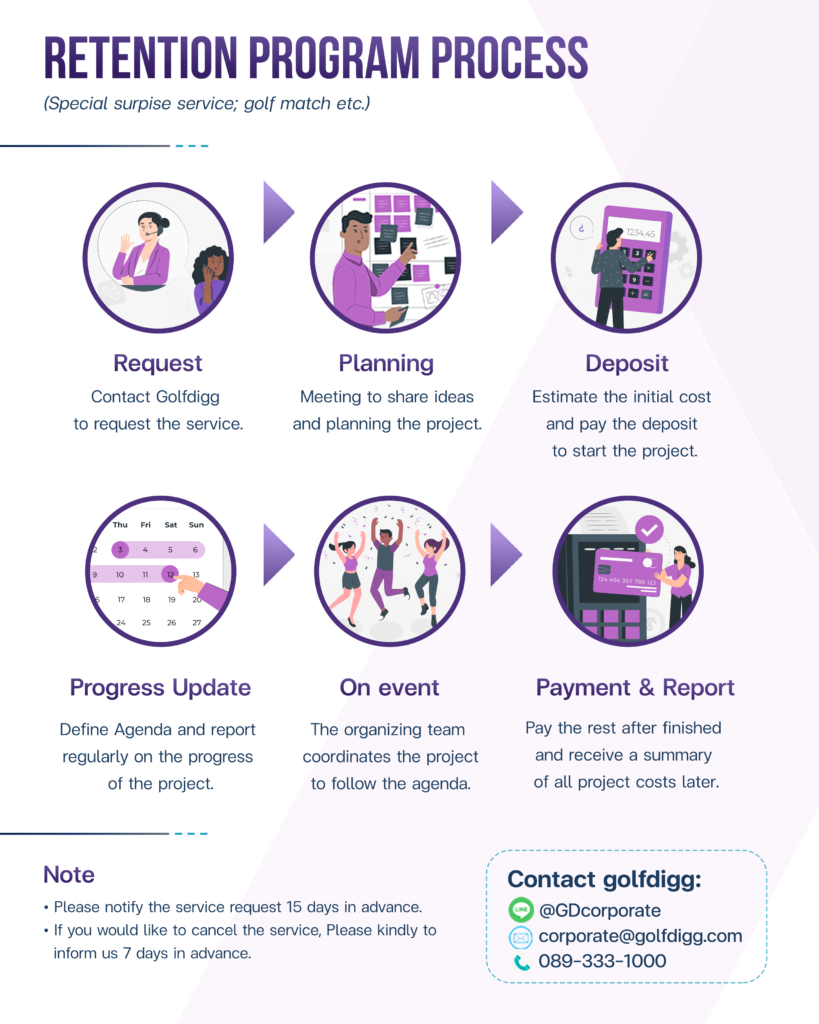 Condition
Request to use the service 15 days in advance.
If you wish to cancel the service. Please notify 7 days in advance.
---

เรียบเรียงโดย golfdigg

จองกรีนฟี ออกรอบ กว่า 150 สนามกอล์ฟทั่วไทย กับ golfdigg ได้แล้วบนเว็บไซต์
หรือดาวน์โหลดแอปพลิเคชันฟรีได้ที่